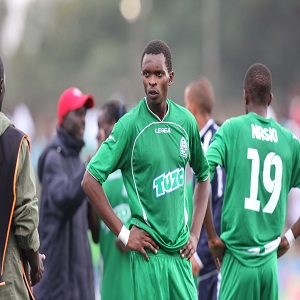 In a move that is likely to appease those who have been clamouring for a youth movement, Upper Hill school have announced that they will partner with Gor Mahia FC.
According to a story published in the Star newspaper, students who excel in football to be attached to the club. Five players have already been seconded to the club for trials :  Michael Obunga, and Calvin Odongo who are both midfielders, Martin Weilunga (central defender), Timothy Luda (attacking (midfielder) and Ronald Ochieng (an offensive midfielder).
If the 5 prove their abilities, they could play for the club in the Tusker premier league. They were introduced to the club by school principal Peter Orero.
Logarusic said he will assess the five players in rigorous trials and within seven days, he will be able to identify their ability with a view of using them in the second leg of the Kenya Premier League.
If this plan comes to pass, it could be an excellent move for the club. Upper Hill already has access to talented players being a UNICEF talent development centre. Last year Upper Hill came close to winning the national schools championships before loosing to St Anthony's Kitale which many suspected was fielding ineligible players.
It goes without saying that exposing young players to a good coach while still in their teens will contribute immensely to their development.One of the coach Logarusic's complaints when he first arrived was that senior players at Gor Mahia were tactically clueless and did not understand tactical aspects that are well known by 14 year old players in Europe. This is his opportunity to oversee the nurturing players at a younger age when they can absorb the lessons much easier.
The Upper Hill school basketball team plays in the Nairobi provincial basketball league. Ideally, Gor Mahia would hire a qualified youth coach to work more closely with Upper Hill and field a permanent B team in the provincial leagues. The B team could act as the feeder club to the senior team. If properly done, Gor Mahia will have a pipeline of tactically astute youngstars who as Logarusic would put it, can think and run at the same time. Its a recipe for high quality football. Also the fact that the players would have beeen playing with each other since the youth ranks means that by the time they become senior players, they have built a lot of cohesion.