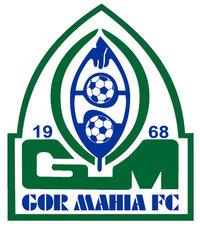 For the first time, in the club's history, the list of registered voters will be published. This is an attempt to enhance transparency and assuage any fears about rigging.
Information courtesy of the Nation
The voters' register to be used in the upcoming Gor Mahia elections will be published on Wednesday.
The board to oversee the election concluded the scrutiny and verification of the register on Sunday.
The long delayed election have now been scheduled for December 11. Club organizing secretary David Kiilo on Sunday confirmed that more than 4,820 people had registered for the elections, and that the deadline for aspirants to register will elapse at 5pm on Monday.
Kiilo, who is running for the vice chairman's position, told Daily Nation Sport that the current office is interested in conducting credible elections under the amended constitution and in accordance with the Sports Act.
"There was an elaborate roadmap set by the electoral board and everything is moving according to schedule except for the registration of aspirants which has been extended by a day.
"Once the voters' register is announced and the nomination of aspirants concluded we shall allow at least one week for campaigns.
"The election date remains December 11 at the Safaricom Stadium and we are putting everything in place to ensure that the process is free and fair," he said.
A four-man committee headed by Justice Nicholas Ombija was constituted to handle the verification process, although the club confirmed that the actual election will be conducted by an independent body.
The registration of voters ended on November 21, and was conducted online
Message from Joseph Ogidi

On a day like this 6 years ago we led a group of Kogalo fans to the first fundraiser to buy club bus. When we initiated the move it sounded like a pipe dream but through team spirit we pulled together and got the bus.
It was not the only initiative that we had taken to help the club, we also led a nationwide campaign to get people back to the stadium and they came. We also initiated the replica jerseys and in subsequent games the entire stadium turned green. We formed branches and spread Kogalo fan base across the country.
We created the most exciting atmosphere that got the attention of corporate companies that later partnered with Gor as sponsors. If we did all these 6 years ago, don't you think we can do much more today?
That's why I humbly request you to elect an SG who has been part of this journey and who has the knowledge, the networks and the true passion to transform this club. I am ready