Kenya Premier League side [KPL] Gor Mahia FC has completed signing a three year kit sponsorship deal with Italy based Sports Studio company to fully kit the club. The new kits with the company's Joma brand name will be launched on Wednesday July 23 at 680 hotel, Nairobi. This according to futaa.com
With the club having lost its primary sponsor Tuzo, the next best source of finances is the fan base and the general public. And there is no limit to what kind of Gor Mahia branded merchandize can be sold in partnership with Joma because Joma markets everything from polo jerseys to shoes to gym bags and T Shirts.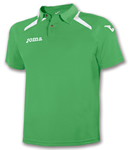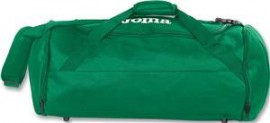 .
Bad deals
When Gor Mahia signed a similar deal with Legea in 2011, only 10% of the proceeds from merchandize sales were to go into the club's kitty. This lopsided deal left many fans disgruntled and many decided to purchase the official Legea-Tuzo jerseys altogether. One certainly hopes that the club management has learned from that experience.
Piracy and fake merchandize
A second issue that was not properly addressed last time was the issue of piracy. In fact Chairman Ambrose Rachier once claimed that Gor Mahia makes no money from merchandize due to piracy. Which means according to Mr. Rachier that all the jerseys you see at the stadium added nothing to the club's coffers. This can be addressed by educating fans on the locations that are selling legitimate merchandize. This will also solve the third issue which is that some fans often find it difficult to buy club merchandize.