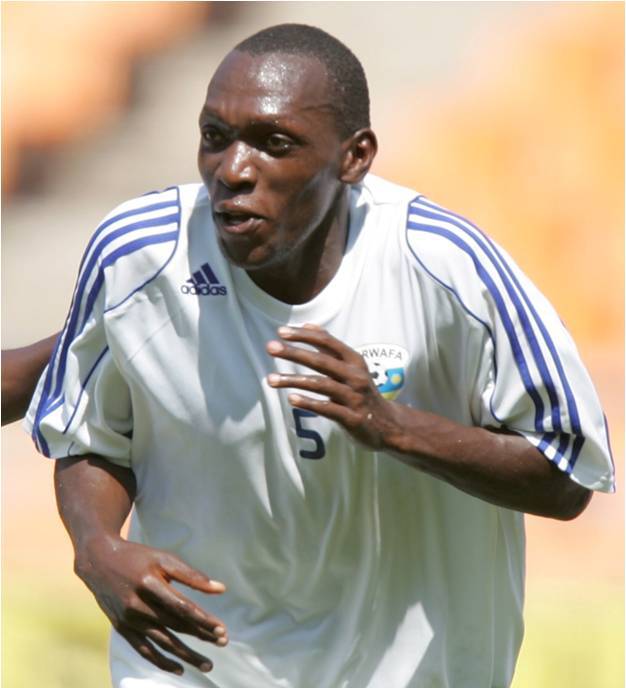 Gor Mahia have signed Rwandese striker Meddie Kagere on a one year deal. In the process, Gor mahia paid a transfer fee worth Sh2,016,554 (USD22,000)
"Kagere is already training with the team. We wanted him to sign a two year contract but he wanted a year's stay, but we hope we can convince him otherwise," club's Deputy Secretary General Naima Oketch told Capital Sport.
The fact that he insisted on a one year contract means he will likely be looking to leave the club at the end of 2015 which will once again leave the club looking for a striker.
Given that Kagere only trained with the club for a short time before they signed him, then Kagere must have really impressed the technical bench within this short period.
But fans may not get a chance to see Kagere in action soon since he is ineligible to play in the continental campaign and coach Nuttall will be looking to identify the line-up that will face CNAPs of Madagascar in 2 weeks.
However it is worth noting that Gor Mahia appears not to have conducted any health assessments on any of the players they signed least of all Kagere who was signed at whiplash speed.
The signing fee given to Kagere does not seem commensurate with a one year contract either. It is not even clear if the signing fee matches Kagere's current form. The Kagere of 2011 was certainly worth that massive transfer fee. However he has not matched that form of late at club level considering that his sojourns outside Rwanda have fallen short of expectations.
On a positive note, as of 2014, Kagere was still a mainstay in the Rwandese national team and scored three goals during the 2014 world cup qualifiers. Gor Mahia fans will hope that he can transfer that form to the local league.