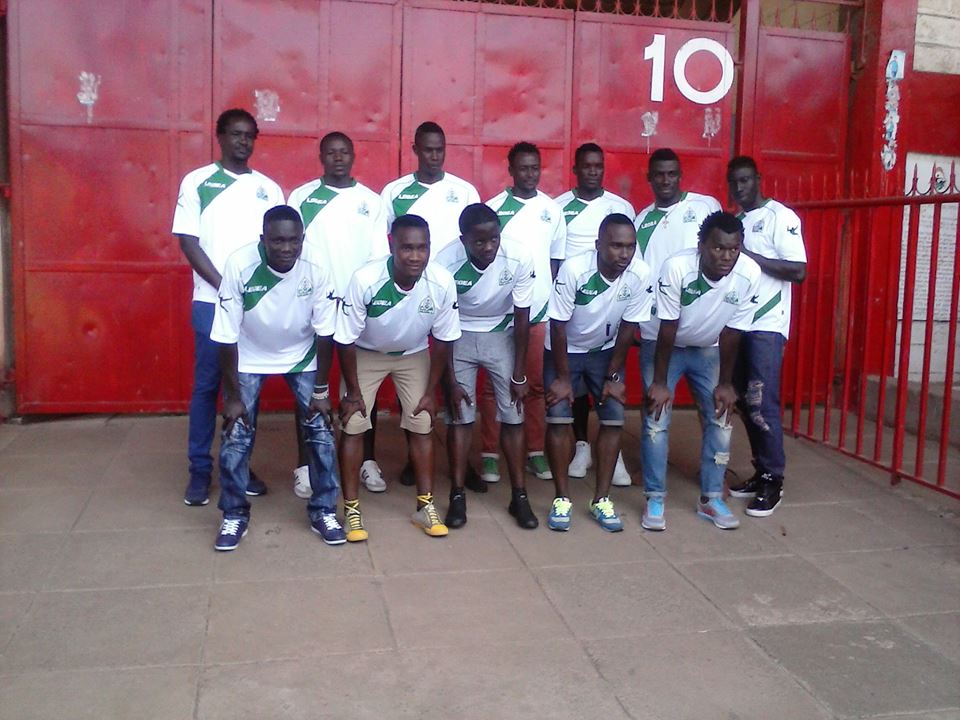 Gor Mahia CEO Lordvick Aduda has announced that contrary to earlier speculation, the club will not be pursuing AFC Leopards striker Jacob Keli.
"Keli is not in our plans .The coach has closed the door for more signings since he believes the players who have been picked are enough for the season,"said Aduda to supersport.
There had been speculation and reports that Gor Mahia were on the verge of signing keli after he appeared at the club's press conference. However Aduda has denied this.
"To be honest, we never instituted any talks with Keli. We were not interested in him because there are particular players we were targeting who could fit in our long term plans, not every Tom, Dick and Harry. I'm sorry to say our bus is fully packed with no room for any extra passenger," he continued.
With the Gor Mahia attack appearing blunt, many fans though Keli would have been a welcome addition. However he has failed to impress in 2014. Had coach Nuttall watched the Jacob Keli of 2013, he may have had a different opinion.
Bernard Odhiambo: No Comparisons please
New Gor Mahia defender Bernard Odhiambo, who is a younger brother to David Owino "Calabar" has rejected any comparisons to his elder brother.
"Of course I draw a lot of inspiration from him. He has worked hard to be where he is and I am very proud of him and I wish him well in his new club,"added Odhiambo.
"It would have been my wish to play with him at Gor Mahia but that may not happen now that he has moved but I hope Gor Mahia will make me a better player so that I can make it to the Harambee Stars and play alongside him." he said to supersport.com
Odhiambo says he was drawn to the club due to its past success and its passionate fan base.
"Gor Mahia is the biggest and most successful club in Kenya and it is the pride of any player to don the green jersey. I love the passion of the fans and commitment of the management," he continued to supersport.
Odhiambo wants to use his stint at Gor Mahia as a growth opportunity and is also aiming to win titles while at Gor Mahia.
"A player can only grow by playing for a club that offers challenge. I am ready to handle the pressure that comes with playing for Gor Mahia. My brother always encourages me. I am happy to be here and I want to win titles."
Olunga on why he joined Gor Mahia
Newly signed striker, Michael Olunga has indicated that he turned out offers from other clubs in order to play at Gor Mahia. Among the clubs that made him offers were Supersport of South Africa as well as Tusker, AFC Leopards, Ulinzi and Sofapaka.
"What prevented me from putting pen to paper (at Supersport) was the fact that they had not spelt clearly the requirements of getting a university for me. Previously, we had agreed that if I was to sign for them, they had to provide a university where I will continue with my studies but they did not spell that out in the final contract," Olunga said.
"There is life after football and having papers is very important," added Olunga of the decision that saw him opt out. "Tusker was the first team I would have joined but after advice from my manager, I turned them down." said Olunga to mediamaxnetwork.
Olunga says he turned down Ulinzi upon advice from his manager and turned down Ingwe due to their constant wrangles.
He is certain that Gor Mahia will provide him the platform he needs to ascend to greater heights.
"I always thrive under pressure and in my opinion, Gor will help me shine. I am sure if I was here last season and scored 10 goals, I would have been a regular in the national team," said Olunga. I believe in myself, I believe I can do well and I will score many goals. Their playing style suits mine and I look forward to a great season. I am not putting myself under pressure to replace Danny (Sserunkuma) but I will do my best,"
Back in 2010 when Olunga was the MVP of the national schools championships, he was tipped by many to be the next superstar. Legendary coach Mohamed Kheri compared him favourably to Mike Okoth Origi.