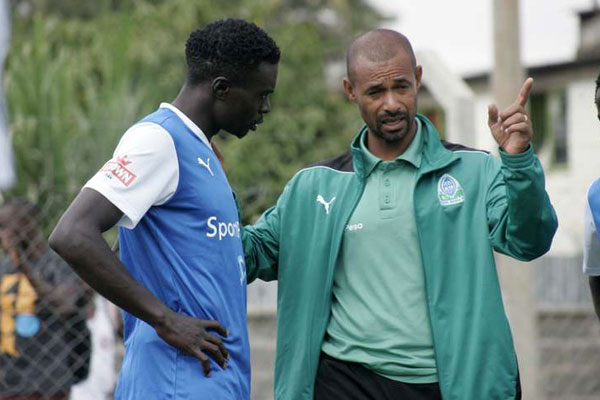 As Gor Mahia approaches the remaining six matches. Only two points separate the two teams. And there are three teams that are tied at 37 points and within shouting distance of Gor Mahia and Tusker. Gor Mahia skipper Musa Mohamed has said that the team change in fortunes for the team was due to a laser like focus.
"The team is focused. I feel there is a change in mentality as the display today showed."
Musa also knows that focus among team members is going to be crucial in the last six games.
"Of course the win is very important s as we reduced the gap between us and Tusker. Our  main focus is however on approaching and playing all our remaining game well and get results in "each game. " said Musa to futaa.com
As for Brazilian tactician Ze Maria, he was full of praise for Ulinzi Stars whom he said came ready to play real football.
"Every team needs to be like Ulinzi. Many teams come into our matches looking to defend so much that they end up not playing at all. Ulinzi didn't do that. They ran in the first half and they ran in the second half and you could see that they were prepared to win. That is football." said Ze Maria to the KPL website.
Ze maria says playing positive football enables players to show their real attributes.
"When a team comes prepared to win and not just to avoid conceding goals, it becomes even more beneficial to the players because they end up showing real football attributes. I hope all teams in this country can play like that," Ferreira said.
But Ze Maria should fully expect the remaining teams to park the proverbial bus against Gor Mahia. And he will need to adjust his tactics as such. Gor Mahia's next match is against Sofapaka on September-25.