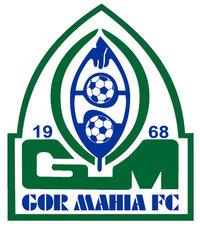 IDAC has rejected Gor Mahia's appeal against the IDCC ruling that docked the club three points due to crowd trouble in the match against Tusker. The ruling now stands and Gor Mahia have gone from first to fourth position. Gor Mahia will also have to pay the costs associated with the appeal.
The IDCC ruling has proven that even if Gor Mahia are not the host team, they will still be held responsible for policing their own fans.  Above all things, the ruling shows that IDCC is now taking a no-nonsense stance against acts of hooliganism. Accordingly the club must now step up its game regarding match security.
This means properly trained and accredited stewards, additional police in the crowds as well as plain clothes policemen within the crowd. This is something chairman Ambrose Rachier promised in January yet was nowhere to be seen against Tusker.  Bhang smoking which is commonplace in matches and which leads to irrational fan behavior should be banned and bhang users should be arrested. As this column pointed out in January, significant portion of the Sportpesa sponsorship money should be allocated to security.
Fans must also police themselves. The primary culprit in the Tusker match is likely well known and should have been reported to the police by fans who know him.
The players are working hard in training and on the field to earn precious points in each game. Therefore a few unruly fans should not undo the hard work of the players. The club is also lucky to have signed a sponsorship after three years without a sponsor. Fan behavior could lead to cancelation of the sponsorship or refusal by Sportpesa to renew the deal when it expires.
But its up to the club to step up its security mechanisms.