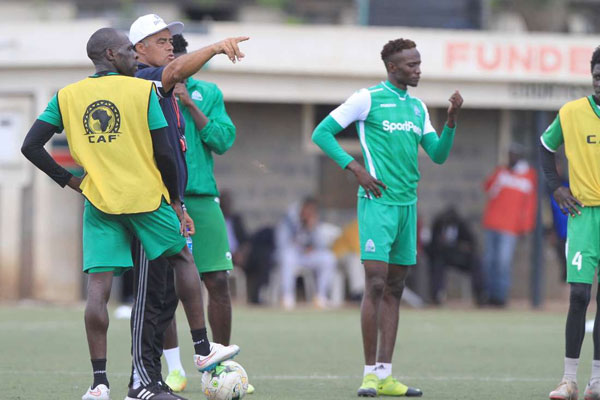 With the 2019-2020 KPL title still not determined, it is imperative that Kogalo players remain in playing shape. To that end, coach Steve Polack is staying in touch with his players and giving them instructions on how to stay sharp.
"My players are working very hard, I speak to all of them every day and they are responding well to some of the training tips I am asking them to do while at home. Last week they did much of speeding and running around but I want to change the tact a bit now that the situation in the country is not improved. I am in communication with all the players, they are good professionals who are keen to learn even without being pushed and I like them for that."" said Polack to goal.com
Polack knows that anything can happen and the league title could be decided in several different ways. So he wants to keep his players focused.
"We have a break which no one expected will come but we don't want to be distracted with people saying Gor Mahia will be crowned if the league ends today. As Gor Mahia we are prepared for everything, if they want to give us the trophy for being at the top that is okay with me if they want us to face off in a play-off that is okay with me, we will take what the football association tells us, I am calm and players are calm too." he continued.
Melis Medo says Gor Mahia deserve the title
Meanwhile former Wazito coach Melis Medo says that since Gor Mahia are 7 points clear, it would be unfair to decide the league by playoff.
"Gor Mahia should definitely be crowned if the season is ended. Seven points clear from second-placed Homeboyz and eight from Tusker. I mean it is tricky and it is a 90 minutes crazy bouncing ball game but I would leave that to Football Kenya Federation (FKF). I will vote Gor if it ends tonight. " said Medo to goal.com