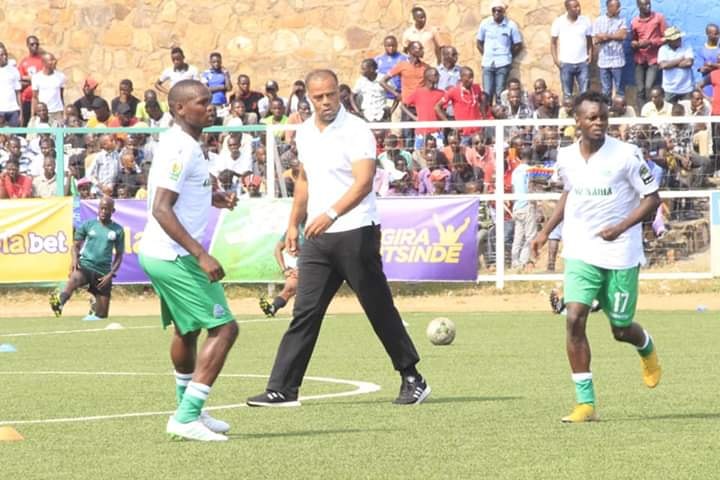 New Coach Steve Polack is eager to stamp his influence on the playing unit and is confident that the team can do well based on what he saw in Bujumbura.
"I want to be the number one with the club not just in local competitions in Kenya but also on the continental scene. Against Aigle Noir, we had our chances and perhaps one goal should have been scored but a draw away is fair enough away from home. The tie is there for us to take and that is what we are going to do at home," Polack told the Star.
Polack believes he will have enough time to prepare for the return leg.
"We played on Sunday [against Aigle Noir] and face Bandari in the Super Cup this weekend. That will be sufficient to prepare us to the level we want to be. In between, I want to spend more time with my players on the pitch so that they know me and I know them. I want them to buy into my philosophy fully so that I can fully implement my strategies,"he concluded
Oliech has not received his July salary.
Legendary Harambee stars attacker Dennis Oliech says that the club has not paid his salary for last month.
"I have not received my July salary because an official of the club is withholding it. I was to be paid on Friday but since I was away, it was not possible. I have been taken in circles and now the official claims I will be paid on Thursday. Why Thursday and not Tuesday," he told goal.com
"The official promised to pay it on Saturday after failing to do so on Friday and up to now my calls are not answered, neither are my messages replied to. Other players have been paid already."
The veteran striker wonders why the official is not paying his dues now and pushing it to a later date.
"Monday was a working day, Tuesday is a working day and also Wednesday will be a working day so why push my salary to Thursday. The chairman signed for the players to be paid so in this case, I cannot complain about him at all," Oliech added.
Oliech further explained that he is speaking on behalf of all the players
"It is the first time I am facing this problem but I understand other players have been in this situation before." I am complaining so as to speak for players who are maybe afraid to raise the issue. It is not the first time the official is failing to pay players, it has been a recurrent issue but some of the players prefer to remain silent for fear of untold consequences," explained the striker.