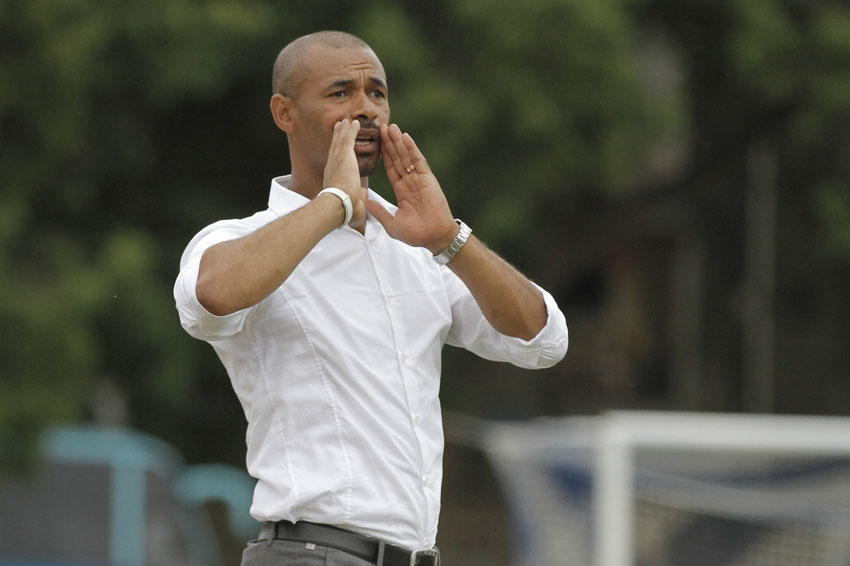 Gor Mahia chairman, Ambrose Rachier has admitted that there is immense pressure from fans to make changes in the technical bench. However for now he is sticking with Brazilian tactician Ze Maria. Rachier and Ze Maria had a discussion about the string of poor results and the Brazilian gave satisfactory reasons for the losses.
"I summoned the coach today and he gave satisfactory reasons why we have lost all the 3 matches," Rachier said. According to the club boss, the tactician blamed the losses on a couple of things. In Sudan, the coach mentioned that the team was still fresh from holiday and the players had hardly had enough time to train together. Against Thika, the coach said that he tried out all the players available, and didn't feature his best team as his intention was to watch each player individually. According to Rachier, Ze Maria laid blame on lack of fitness for the loss to Onduparaka, who he noted were much fitter then" . This according to Kenyanstar newspaper.
Rachier also noted that pre-season results were not a good way to gauge a coaches' performance.
"It was important to sit with the coach and find out the real issues. It would set a bad precedence is we sacked the coach based on the performance in pre-season. We have given the coach very clear targets and indicated to him that we want good results once the season starts," Rachier said, adding, "The coach assured us that results will be better." he continued to Kenyanstar.
Under Nuttall in 2015, Gor Mahia recorded poor pre-season results including surprise losses to Mombasa combined and a 3-0 loss to Power Dynamos of Zambia.
Many fans have been clamouring for the return of Frank Nuttall under whom Gor Mahia won the league twice and went unbeaten. But Rachier hinted at why Nuttall's return was a non-starter.
"There are some coaches who get to the club, perform well then later team up with fans, incite them and start making some crazy demands. They feel they are demigods . The best thing to do is part ways with such coaches very fast and avoid further destabilization of the team." he said.