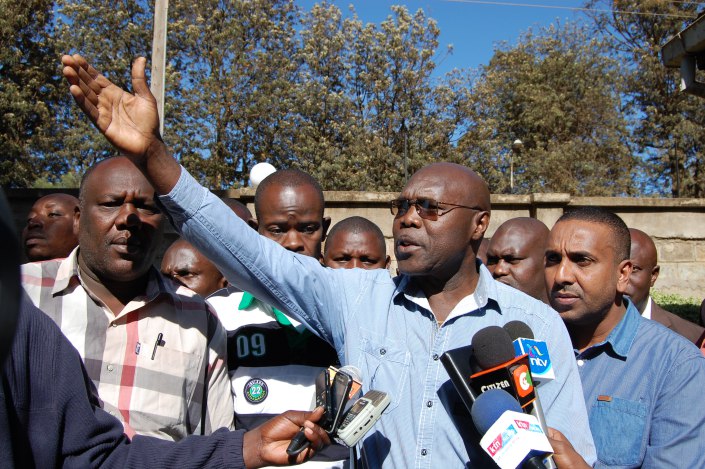 Below is an interview of Chairman Ambrose Rachier. The Interview was conducted by the Daily Nation. In the interview, Rachier explains why he should be re-elected.
Question: Some club stakeholders are of the view that you have had your turn and you should not run. What are you planning to do differently this time round?
Answer: I intend to embark on the last of my agenda which stakeholders will recall were; winning the league, returning fans to the stadia, acquiring a club bus, establishing a Sacco for players and members, establishing a functional secretariat, procuring sponsorship, building a stadium and a club house.
Q. What would you consider your greatest achievements?
A: Winning the Kenyan league title three consecutive times and the procurement of a five year SportPesa sponsorship.
Q:. What are some of your unmet goals?
A:Putting up of a stadium and club house and establishing a health insurance scheme.
Q: With the sponsorships we have, why are there still claims of financial problems?
A: Because of the huge accumulated debt over the years.
Q: Calls for structured membership seem to be largely ignored. What are your plans?
A: Structured membership efforts have been stultified first by lack of understanding of this concept. Secondly, a culture of unwillingness to pay for membership. Certain members campaigned against the payment of Sh500. Very few fans were willing to pay their suggested Sh100.
Q: Most established clubs are going the seasonal ticket way. Are we headed there?
A: Yes we are. We will educate our members on the merits.
 Q:  The never ending debate about sale of club merchandise…
A: It has been bedevilled by the lack of enforcement of the Kenyan Intellectual Property law that of patents and trademarks. Piracy kills profits.
Q:  How will you address hooliganism?
A: Fighting the vice is the responsibility of the State. Hooligans should be arrested and prosecuted, clubs lack the capacity.
Q: What about health insurance for players?
A: We are committed to providing a scheme for the players.
Q:  It's my opinion that the club is top-heavy, any plans of cutting down on redundant posts ?
A: I can't agree more with you, but our efforts have been vehemently resisted.
 Q:  Where do you see Gor Mahia in the next 10 years?
A: Like Barcelona. I returned recently from Spain to learn how Real Madrid and Barcelona operate in the La Liga.