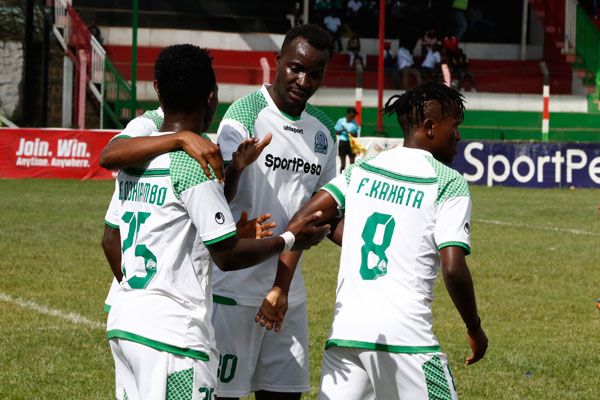 Gor Mahia secretary general Ben Omondi has come forward to assure fans that all issues that have been plaguing the playing unit have been addressed. Below is his statement.
All grievances were addressed, key being the CAF money which we have resolved to give players 20 percent of gross depending with outcome of remaining matches.
Minor discrepancies that 3 players raised over payment of bonuses will be addressed by treasury guided by the team manager.
Balance of 1 m from KPL will also be paid once received. As per now salaries have been paid to June 2018 while out of the 16 matches 15 winning bonuses have been paid.
Other challenges like incitement, ethnic groupings and what transpired at CECAFA will require scientific analysis but bottom line we reached a common ground in solving future disputes.
A meeting was held between office, technical bench and all players) where items that were bringing friction were all discussed. A good understanding was reached and that means, all issues were well ironed out and we are back to normal business.  This according to Tony Anelka.
The team manager apologised on behalf of all players – on what happened some days back in Tanzania and that's water under the bridge now. The club through the chairman, explained to the players and technical bench the issues around finances and they all understood… a riot act was read and the club decided to form a committee to further investigate on what exactly led to what's been going on and who exactly were behind it. It was thought making a rushed decision or punishing anyone right now was not appropriate because they need to be sure on what's there. Wise decision if you ask me.
Chairman Ambrose Rachier promised to get to the bottom of the issues that were causing friction in the playing unit.
"It was a good meeting and we are all happy now because we've at least shared or understood each other well. Further investigations will be done to establish what's underneath then we will decide what do after getting the findings. For now, we have agreed to move as one and with the same focus we had before."  said Rachier.