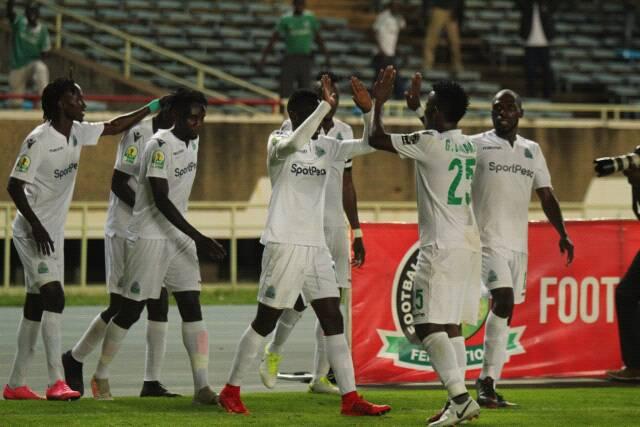 It will be tough going for Gor Mahia as they face of with Malawi league leaders Nyasa Big Bullets at the Kamuzu stadium in Blantyre on Wednesday. Firstly the Malawians will have the support of a large partisan crowd. Unlike Kenyans, Malawians always turn out in large numbers for their international matches.
Bullets have also been promised a cash prize of US $10,000 should they qualify for the next round. Captain John Lanjesi says the cash promise will motivate his side.
"This will encourage us to put much effort. We know how to beat Gor Mahia. We urge Malawians to show up at the stadium regardless of which team they support" said Lanjesi to Nyasa Times.
Last Wendeday , the Malawian side played a defensive game and hardly troubled the Gor Mahia rear guard. But Nyasa Big Bullets coach Calisto Pasuwa has promised that things will be different in the return leg.
"We played defensively and depended on the counter attacks because we had to be cautious. .. We have to score a goal if we are to make it to the next round. We will have to attack in the coming game. We have to be ruthless in front of goal if we are to score a goal,"said Pasuwa to goal.com
The new coach Hassan Oktay has traveled with the team but according to Sec Gen Omondi, Zico will still be the man in charge.
"He (Oktay) is not our coach," Omondi reiterated earlier standby club chairman that Gor Mahia hasn't settled on the coach yet." said Ben Omondi to goal.com
Omondi clarified that Oktay is traveling with the team as part of his probation.
"He is just familiarizing himself with the team, but we can say that at the moment it is like he's on internship. He traveled as a member of the delegation because he's still on probation." he continued.
Gor Mahia's biggest point of weakness of late has been the attack. Yet they will once again have to play without their lead attacker Jacque Tuyisenge who picked up an injury in the first leg.
"I'm not traveling to Malawi because I have an injury," said Tuyisenge
Also missing will be Francis Kahata who is on the verge of joining an Algerian side. He has been associated with both USM Alger and CS Constantine.
Gor Mahia will need to raise their game much higher than what pertained when they lost 0-1 to Kariobangi Sharks last weekend. Bullets for their part, have continued with their fine domestic form. They beat Tigers FC 2-0 last weekend.