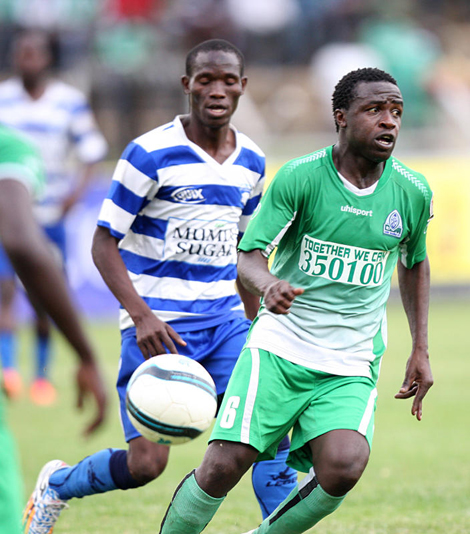 Collins Okoth "Gattuso" has extended his stay at Gor Mahia for another two years. Gattuso initially left Gor Mahia in 2012. He subsequently played for Tusker and Sofapaka before rejoining Gor Mahia in June 2014 on a one year contract.
Ronald Ngala confirmed that Gattuso has indeed signed a new contract that will keep him at the club until 2016.
"Gattuso' is a good player, who has played a vital part in the team and it is important to retain him. "Yes we have added him two years, we shall reveal the terms in due course." said Ngala to goal.com
"He has been a good player for us, very phenomenal and you cannot allow a player like him to leave. We are looking forward to working with him in future. Since his return from Tusker, 'Gattuso' has stabilized our midfield, his experience is needed and I am sure he will remain our anchorman for a long time.
Ronald Ngala praised Gattuso's work ethic.
"His hard work when playing for us is visible to all, his commitment to the team is unquestioned; he is one special player, who can die for the team. So the best thing is to make sure he is here with us, he has not given us any problems."
Indeed Gattuso's character has improved dramatically since his first stint at Gor mahia three years ago. That period was characterized by numerous temper tantrums and run ins with coach Otieno "Zico". He left the club several times and at one point said he was quitting football to focus on education. Prior to rejoining Gor Mahia, he indicated that he had undergone therapy.
He is still the relentless, tireless hardworking defensive midfielder he was in 2012 but now without the drama, his contribution to the club's success is much higher.