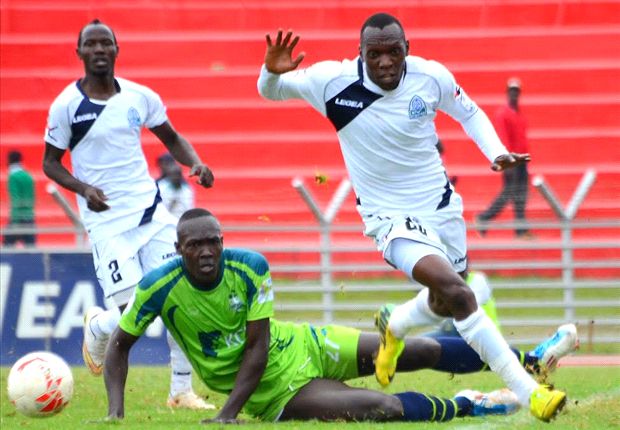 After a six month absence from the team, Rwandese talisman Meddie Kagere is back and will help spur Gor Mahia'a attack during the second leg of the 2016 Kenya Premier League. This comes as good news to Gor Mahia fans as the Kogalo attack has not been as sharp as it was in 2015. And there has been an overdependence on Jacque Tuyisenge.
"We are happy to announce the signing of our former player Meddie Kagere. He has signed a two-year contract which will see him with us until 2018." said an official to goal.com.
Kagere left in December after the club could not meet his sign on bonus demands. The well traveled and highly experienced Kagere has featured for several clubs in Rwanda such as Atraco FC, Police, Rayon Sports, Kiyovu and Mukura. He has also played for Club Esperance (Tunisia) and FK Tirana (Albania). At the national level, the 29-year old talent has made 30 appearances for Rwanda national team, Amavubi, scoring 10 goals in all competitions.
Silva to stay on trial
Meanwhile Brazilian striker Thiago Da Silva will stay at Kogalo on trial for a period of 6 months. Da Silva arrived in the country last month to much fanfare. Since then he has been the subject of rumours with reports suggesting he was already on his way back to Brazil.
"The coach has assessed Thaigo Silva and reported that he still needs some time in trials before he signs. That means that he will be with us until next window to see his progress for a possible signing. He will not go back to Brazil." said an official to goal.com
Da Silva had previously played in the Macau league where he scored 15 goals.