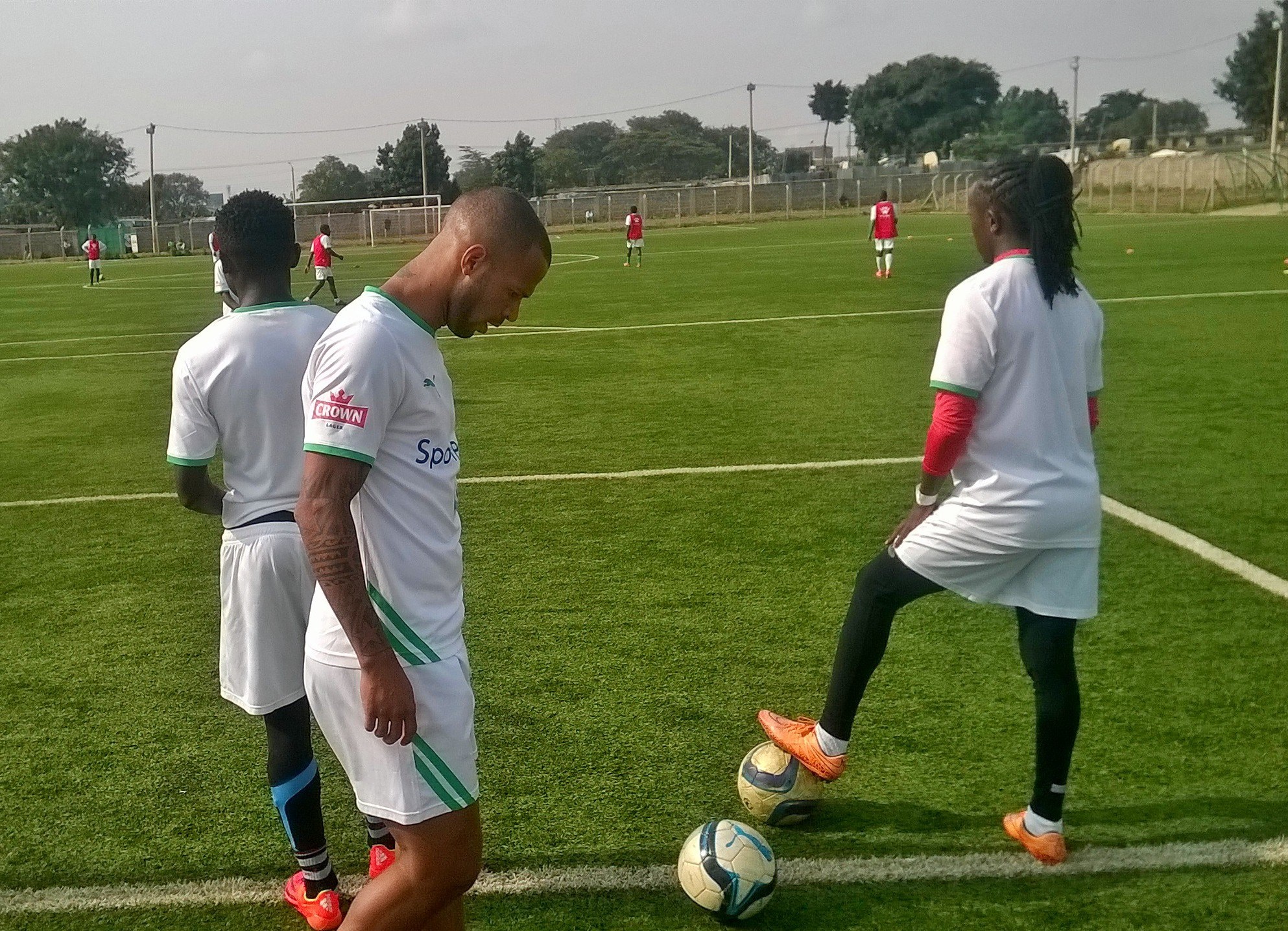 Gor Mahia's Brazilian tactician Ze Maria has faulted his players for not playing to instructions in the last two matches which have turned out to be disappointing for Kogalo.
"We do a lot of training and I have always insisted on short passes but my players have resorted to the old tradition of long passes whenever they feel overwhelmed by opponents. This is not working for us and I insist they play according to my instructions," the disappointed former Brazilian international told Ramogi FM.
Some analysts have attributed Gor Mahia's woes to the absence of Khalid Aucho, with neither Amos Nondi nor Wendo nor Kahata able to fill his shoes. However Ze Maria has played down Aucho's absence and vows that the team will be ready for the next match.
"Amos Nondi and Francis Kahata are equally good midfielders and the absence of Aucho is rarely felt in the club.  I just need to fine tune some areas especially in midfield and things will be well," he added.
Skipper Jerim Onyango for his part has urged fans to be patient since other top sides are also dropping points
"Why are fans not talking about losses by other clubs? This is a game of football where results will always vary. You can win, draw or loss, but the game will retain its name. We are a big club , yes but at times we need to accept results since all teams are fighting to win against big teams," said Jerry Jagoal to Ramogi FM.
With Harun Shakava missing, Gor Mahia's lack of depth in central defence was ruthlessly exposed with Luke Ochieng having a torrid time trying to mark Lamine Diallo in the first half. Were it not for a string of saves by Boniface Oluoch, Ushuru would have scored.
In the second half however, Ushuru resorted to time wasting and negative football as they seemed content with a draw. Coach Tom Ogweno faulted Ushuru for their negative display.
"It is very unfortunate that we still have teams that employ such tactics. Football is a game to enjoy not for players to lie on the pitch feigning injuries," "Such antics are a disgrace to Kenyan football. Anyway, we just have to accept the result and focus on our next match." Ogweno told the Standard.