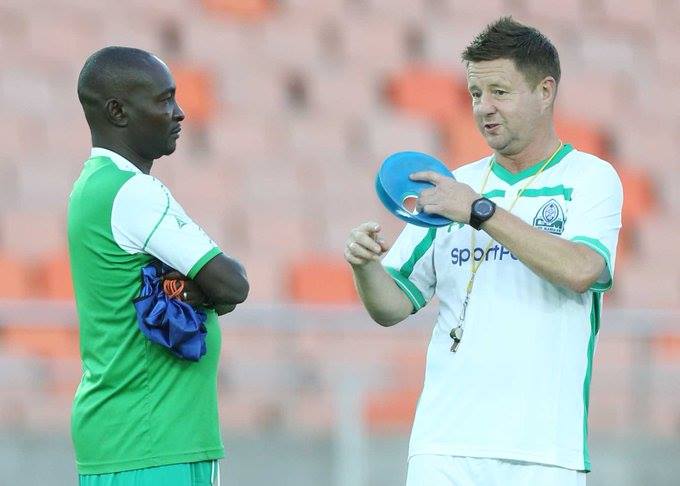 Speaking to the Sun newspaper in the United Kingdom, former Gor Mahia coach Dylan Kerr has described the appalling conditions he had to ensure as Gor Mahia coach.
He first decried the appalling conditions of the playing surface of KPL venues.
Kerr said: "It was horrendous. You wouldn't walk your dogs on some fields we played on. Yet that was Kenya's Premier League."

Kerr also described how players often went without food because their salaries were not paid on time.
"Six of my players got jobs in work-yards because they couldn't afford to eat. One lost 8kg as he wasn't eating.
He noted that players went on strike during the last six matches of the season.
"In my last six games, my players downed tools. Once I had to knock on doors, begging players to fulfil the fixture. But they would go on the pitch and lose because they weren't being paid. I understood but it was frustrating." he said
Kerr went on to state that he had a good relationship with the fans unlike the previous coach Ze Maria
"We never had issues with fans because we were winning. "But the previous coach lost three games on the run and they tried to burn the bus with the players in it! They smashed all the windows."
Next Match
Gor Mahia will travel to Kericho to play Zoo Kericho on Wednesday March 27. On Saturday they will return to their spiritual home of Kisumu where they will play Kariobangi Sharks.
"It's been a while since Gor Mahia played in Kisumu and as an office, we have decided to take the match to the fans based around there. Let them come out in good numbers to support the team." said treasurer Sally Bolo to goal.com