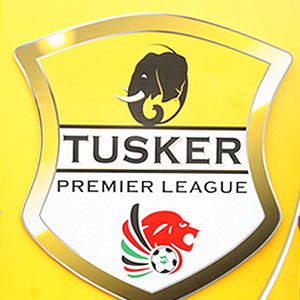 Peace will finally prevail in the Kenya football scene. A three man delegation has been sent by FIFA to resolve the standoff that has lasted four months. : Ghana FA President Kwesi Nyantakyi who also sits in FIFA's Associations Committee, Ashford Mamelodi ,Fifa's development officer of  Southern and Eastern region  and Italian Primio Carvalao, who is head of Fifa Football Associations. The FIFA delegation has finally gotten the two warring sides to come to an agreement.
Under the agreement, the KPL will continue as currently constituted with 16 teams in 2015 and will be considered the top tier league. KPL will also be allowed to fulfill its contractual obligations with sponsors. The league shall however be renamed the FKF Premier League to emphasize the fact that it is still run under the auspices of FKF.
FKF shall also continue to run their league now renamed the National Super League.
In June the two warring sides will sign an MoU under which the league shall transition into an 18 team format. Under the current plan, four teams will be relegated and 6 teams promoted.
Azam TV deal
FKF chair Sam Nyamweya had taken his opponents by surprise when he announced a lucrative deal Tanzanian TV giant Azam. The deal worth Ksh 207 million over three years is to see each club paid Ksh 1 million per month for 10 months. It gave Nyamweya a strong bargaining chip and put him in prime position to be re-elected in October since he now controls the purse strings of many clubs.
Nyamweya now says the two leagues will be harmonized in 2016.
The entry of Azam into the Kenyan market is a good thing as it forces Supersport to pull up their socks by offering better deals to club, by making matches accesible to more fans via free to air TV and by enhancing mobile and online services, all of which Azam currently does much better than Supersport. And unlike Supersport, the terms of Azam TV deals are not shrouded in secrecy. Nobody quite knows what the current deal between KPL and Supersport is. It has supposedly been leaked to the media but the sources are unverified.
Return to normalcy
With peace now prevailing at least for another year, clubs are now free to focus on their respective league campaigns. Chairman Ambrose Rachier can now return to running the club instead of shuttling back and forth from his office to Milimani law courts to address Nyamweya's latest salvo. he can now resume the task of shoring up the club's finances and resume the search for a sponsor.
The return of normalcy and certainty should also see a return by many fans who had abandoned the league and perhaps even draw sponsors to the league and individual clubs.
The biggest losers in this arrangement are probably Posta Rangers who had rightfully earned a place in the top tier league but are now stuck in the second tier. As for Nakuru All Stars, this standoff has benefited them as they were due to be relegated. But going by their current performance, they never learned from last year's debacle.