KPL matches suspended as FKF invites Gor Mahia & AFC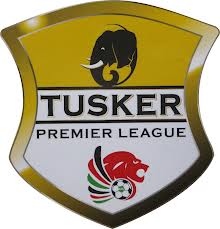 The Kenya Premier League has suspended its activities after a court order that barred the league from proceeding was finally received by the KPL. Football Kenya Federation had on Friday evening secured an injunction from the High Court barring KPL from conducting any matches, but the league body went ahead with seven fixtures because it had not been served.
"We were served early in the morning and we are currently preparing documentation to challenge the court order. As it stands now, we cannot hold any league matches until the case is heard so we are hoping that that it happens as soon as possible," KPL CEO Jack Oguda said to the Daily Nation.
The order states: "It is hereby ordered that the Defendants/Respondents be and are hereby restrained by way of injunction from hosting, commencing, starting, running, managing or in any other way conducting a parallel premier league in Kenya in the name of the Kenyan Premier League or in any other name for 14 days from today 20th February, 2015."
The Defendants are Kenyan Premier League Limited, Kenya Referees Association and the Sports Kenya. Oguda indicated that KPL plans to challenge the order in those same courts.
"We cannot go against the law. I think we have a legitimate case against our challengers which we shall argue out on those same courts," Oguda said.
Players up in arms
A number of players both overseas and at home are speaking out against what they perceive as selfishness and incompetence on the part of the parties involved in the current tug of war.
Last week, Harambee Stars captain Victor Wanyama urged the feuding parties to find common ground for the sake of the game.
"For the sake of our beloved game, FKF & KPL is time to think about the future generation, players and their family who depend on football to earn a living. Let us unite and speak as one and raise the Kenyan flag into the next level," the Southampton midfielder posted on his Twitter handle.
Former captain Dennis Oliech also weighed in.
"Enough is enough, we will not see football being destroyed in Kenya and the dreams of the youth extinguished. Let's all stand up for justice in football," Oliech posted on his wall.
And Monday, Stars and Lillestrom goalkeeper Arnold Origi launched a scathing attack on FKL and KPL.
In a hard-hitting post, Origi termed the two bodies "selfish", while challenging his fellow footballers to stand up and fight for their rights.
Local players led by Bandari goalkeeper accused stakeholders of putting their livelihood in peril. They vowed to lead fans in a demo to get the current officials banned from football if the issue is not resolved.

Nyamweya formally introduces FKF Kenya Premier league
FKF chairman Sam Nyamweya claims that he has received a petition from owners of Gor Mahia and AFC Leopards demanding that both teams be included in the FKF premier league. Both sides were included in the list of teams that will participate.
Nyamweya announced that each team will receive Ksh 1 million to begin with and receive a further Ksh 1 million each month. He announced that the league will be run by a governing council of the clubs. According to him, FKF will have nothing to do with the league. Though he contradicted himself by saying FKF will have a veto vote.
He announced that a sponsor has been found and will be unveiled soon.
Nyamweya announced that there will be a new broadcaster announced soon. The broadcaster will have live streaming, pay TV, free to air TV, radio broadcasting, inflight services and a host of components yet to be seen in this republic according to Nyamweya. who stated that he wants Kenyans to watch matches free of charge.
All this is very enticing to the public. But football fans will be forgiven for not believing Nyamweya.
It must be asked that if Nyamweya has a sponsor and a broadcast partner ready then why has he not unveiled them? Does he want clubs to commit to a league only to find out 3 months from now that there is no sponsor nor broadcast partner?
Nyamweya announced that he has been petitioned by the real owners of Gor Mahia and AFC not to lock the two clubs out. He stated "Gor Mahia is not owned by one person" in apparent reference to chairmen Ambrose Rachier and Allan Kasavuli.