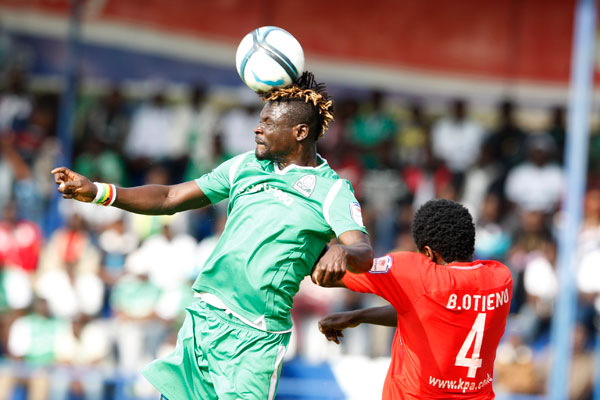 Ghanaian striker Francis Afiriyie who recently left Kogalo for Township Rollers of Botswana, recently told goal.com what eventually made him take the decision to change clubs.
"I thought things will change at the club, unfortunately, there was no sign they will," Afriyie told Goal on Saturday.
"[Gor Mahia] is a great club, I enjoyed in the few months we were together it is unfortunate I had to leave. The club has what it takes to be the biggest in Africa only if they find a solution to their financial problems. We had to part ways in mutual consent.
Afiriyie is full of praise for Kogalo fans.
"The fans are amazing and we had a good relationship with them, they are very loyal and love their team."
He also stated that he is happy to have played for Kogalo
"[Gor Mahia] are a good team and everybody wants to be associated with them so if I get a chance of playing for them in the future I will take it. For now, I wish them all the best in the league and future assignments," Afriyie concluded.