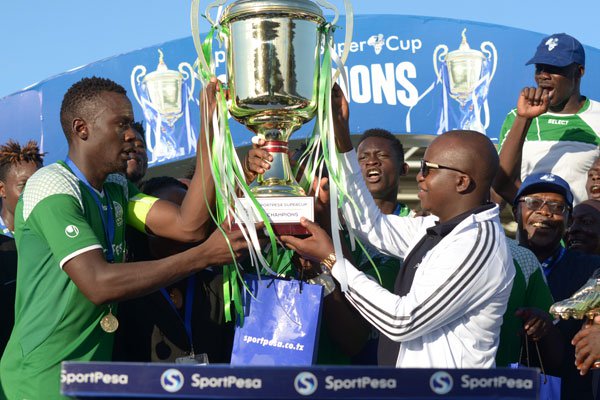 Reports suggest that Gor Mahia captain Harun Shakava is off to Nkana FC of Zambia. This according to a Gor Mahia official.
"This is a deal that is 99% done and Shakava will join Nkana in due course. He also has blessings from Gor Mahia who are ready to hand him his release letter," said the official to goal.com
Letting Shakava go before his contract is finished is a smart move if Gor Mahia can get a transfer fee.
Shakava joined Kogalo in 2014 from Kakamega Homeboyz. At the time, Homeboyz were reluctant to let him leave despite having been relegated back to the second tier.
He became captain in 2018 upon the departure of Musa Mohamed. He will be joining Musa at Nkana FC. Also on the Nkana roster is another Kenyan, goalkeeper Duncan Otieno.
Nkana FC are one of Zambia's most popular football teams and was the most successful team in Zambia during the 1980s and 1990s when they were known as Nkana Red Devils. They were among the most feared teams in Africa. They reached the Semi-Finals of the Africa Champions cup four times during this period (1983, 1986, 1991, 1994) and were finalists in 1990.
We thank Shakava for 4 successful seasons and wish him success in his next chapter.