Oktay: Kipkirui, Muguna, Onyango, Shakava should be in AFCON squad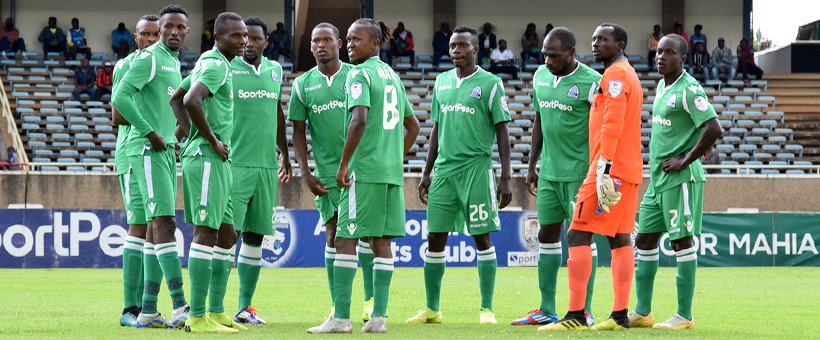 Gor Mahia coach Hassan Oktay is adamant that some of his players are getting the short shrift when it comes to selection to the national team.
In particular he has mentioned Kenneth Muguna, Nicholas Kipkirui, Harun Shakava and Samuel Onyango as players who should be headed to Egypt if selection was fair.
"I said it before and will still repeat the same, Nicholas Kipkirui and Kenneth Muguna are good players who deserve to be in the national team. Captain Harun Shakava is also on form and should be in the squad. I don't know why they are not included in the squad,"
Muguna has been an excellent performer since the second leg of the league started. Winning balls decisively despite his slender frame as he did when he dispossed an AFC player on Sunday leading to the second goal. Engineering lightning quick counter-attacks as he did against Sofapaka last week, finding Kahata as the latter was racing down the right flank, leading to the second goal against Sofapaka. And his passes have been sharp, leading to numerous goals including the second goal against AFC. Some wrote him off after he had a poor start to the season after a long layoff . Many more wrote him off after he questioned coach Oktay's player selection criteria.
Kipkirui has shown that he has a poachers instinct. His ability to make intelligent runs into the box has resulted in 12 goals for himself this season. Not much was expected from him when he joined. He has been the revelation of the season and should be rewarded with a place in the national team.
Samuel Onyango has been solid all season, scoring often despite not starting in many games. Most memorable was his goal against Lobi Stars whereby he left two Naija defenders sprawled on the grass before planting the ball into the empty net.
"Look, like for Kipkirui he deserves to be in the U23 squad and now he has already matured and can feature for the senior team. Samuel Onyango is also having a season of his life and deserves to be considered. I am not defending them because they are Gor Mahia players, but because they deserve to be in the squad." continued Oktay.
Shakava is solid in defense and has gone about the business of defending and captaining. He has been professional and did not raise a complaint when coach Oktay handed the captains armband to Dennis Oliech. All in all Shakava has been a tall pillar in the Kogalo defense.
On Sunday many fans were left wondering how Paul Were was selected ahead of the Kogalo players. Its a situation similar to 1997 and 1998 when Gor Mahia had the countries best midfielders in Dan Ogada, Tom Okaya, Frazier Ochieng and others but they were ignored by the national team selectors.
Oktay: We were the better side
Coach Oktay also lauded his side for dominating against their arch rivals on Sunday.
"This did not look like a derby. I can't believe it. Apart from the numbers it is impossible to know that this was a derby. We dominated the game, we created and missed many chances, were able to play great football. They (Leopards) didn't give us the expected completion,"  he told goal.com
For his part AFC coach Casa Mbungo admitted that Kogalo has better players but vowed to strengthen his side for next season.
"They caught us. We had come to give them a challenge but they were better than us today. I will ask the office to provide a good budget so that we can make good signings at the end of the season. That is the only way we can compete favourably against Gor," he said
"I said it before and will still repeat the same, Nicholas Kipkirui and Kenneth Muguna are good players who deserve to be in the national team. Captain Harun Shakava is also on form and should be in the squad. I don't know why they are not included in the squad,"