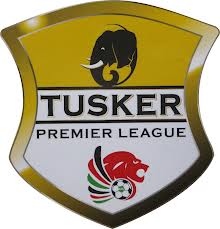 Of late there has been a lot of clamour regarding the place of foreign players in Kenya. Many including former Harambee stars coach Francis Kimanzi, Ulinzi coach Robert Matano  and FKF chair Sam Nyamweya have suggested that the number of foreign players should be reduced supposedly to raise the standards of the national team.
Today former Stars coach Twahir Muhiddin who coaches Bandari has refuted those comments. According to Muhiddin, foreign players add quality to the league.
"No club signs a foreign player for the sake of it. The clubs have an interest in excelling and winning the league title and they will sign players they feel will help them achieve their goals. And they have sponsors whose interest must be catered for. That means performing," Muhiddin, who currently coaches Bandari, said.
"I can mention a dozen of the foreign players who are doing well in our league and are helping their respective clubs. Gor Mahia is an example. Almost half their team is made up of foreign players who are doing very well at the moment," he said to the KPL site.
Where Muhiddin is spot on is when he says that the remedy for poor Harambee stars performance is not to reduce the number of foreigners but to invest in youth structures.
"We have to go back to having youth structures so that we can build our own home grown talent that can compete and surpass any foreign talent that comes to the country. We have to create our own talent and that does not come by preventing foreign players from playing in our leagues" he continued.
Germany are the current world champions. According to statistics , foreign players represent 45% of the Bundesliga. In the Bayern Munich squad for example foreign players represent 14 out of 28( 50%). This has not stopped Germany from being perennial world powers.
Germany succeeds not by blocking foreigners but by forcing all Bundesliga 1 and 2 teams to have age group youth structures.
In the 1980s, the Italian Serie A had all the best foreigners. It did not stop Italy from winning the world cup in 1982 and almost winning in 1990 and 1994. In fact it is said that the reason Italy had the best defenders because they had to play against the best strikers every weekend. This sharpened them. During this era all the best strikers played in Italy including Maradona, Platini, Rummenigge, Paolo Rossi, Gullit, Van Basten et al.
But Italian strikers also benefited by learning from these top tier strikers and watching them train. In the same manner that Olunga can learn from a veteran like Kagere. The impact of foreign arrivals has caused Musa Mohamed to raise his standards as he was in danger of losing his place in the starting XI.
In Kenya, each team is allowed a maximum of 5 foreigners under the latest rule. Which means that at most, foreign players will be 20% of the league. Yet some coaches are complaining. Kimanzi himself has 5 foreigners in his squad. Perhaps he is unhappy because his foreigners are ineffective and he is looking for a way to level the playing field. Matano is in even worse shape because Ulinzi would have a difficult time enlisting foreign players.
Even KPL chair Jack Oguda thinks the number of foreigners should be reduced. Perhaps he thinks television audiences and fans would rather watch lower calibre local. He need only remember the high quality goal that Meddie Kagere scored against Nakuru All stars that wowed TV audiences.
This is the point that coach Frank Nuttall made:
"We must not settle for mediocrity. The foreign players have brought some value to KPL. Maybe what needs to be done is to come up with rules that will ensure only the best are allowed in. At the same time, focus should be made to revive youth structures so that we have players who can replace the foreigners when they go," he said to the Standard.
Nuttall has also called for a re-look at who is really a foreign player considering that the East African charter allows for free movement of players in the region.
Rather than restrict foreigners, Oguda should encourage the creation of permanent youth structures among KPL teams.
Weighing in on the same issue, Sofapaka chairman Elly Kalekwa argued that players from the region should not be considered as foreigners as they are not required to pay for work permits. "They are not foreigners in the eyes of the Government since they do not pay for work permits, and so we should not consider them as such in the KPL. Let us allow as many as possible to come and play here without restrictions," said Kalekwa.