Gor Mahia take on Bandari as players complain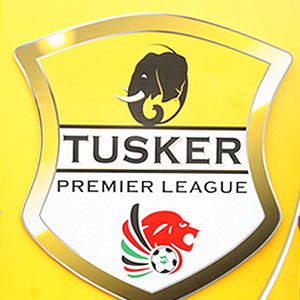 Following the decision by the high court to lift the ban on KPL matches, the league has resumed play. KPL CEO Jack Oguda has announced that the league will try to schedule a number of midweek matches in order to reduce the backlog of fixtures.
"Right now, we are trying to see if we can arrange for mid-week fixtures and will make an announcement shortly. Our programme had fallen behind following the injunction and we need to get things back to normal service,"he said to goal.com
In that vain, Gor Mahia will take on Bandari on Thursday at City stadium.
The return of KPL fixtures is a relief to fans of local football who have become exasperated by the antics of Sam Nyamweya and FKF. Coaches are relieved as well because the lack of fixtures was demotivating certai players.
"It is difficult for a coach to train the players yet not knowing who or when they were going to play next. It looked more like a pre-season training. The morale was beginning to fade among the players," Matano told Goal.
"A lot of sponsors have invested so much in teams this year and were beginning to feel cheated due to the stand-off which had began to have far-reaching consequences on everyone involved," added Muhiddin.
Players complain of unpaid salaries
Some Gor Mahia players are up in arms due to non payment of allowances and salaries. According to goal.com players received on Ksh 300 each after the match against AC Leopards. This is the amount players used to be paid per game back in the 1980s.
An anonymous players has revealed to goal.com, the tribulations that the team is experiencing.
Against Sofapaka in season's curtain raiser, we received nothing but only Sh300 which was part of our daily training allowance. Nobody spoke about our bonuses afterwards.
"When we won against Madagascar champions CNaPs in preliminary round of Caf Champons League at home, we just received daily training allowance which cannot even cater for our lunch and fare back home.
"The only 'big money' we have received was (85000 Malagasy Ariary), which when converted to local currency is roughly Sh2, 580, which the club provided for drinks.
"Up to date, we have not been paid our bonuses; I have never seen a disorganized team like this. How can we fight hard for the team only to get Sh300 on material day? Like on Sunday against AC Leopards, I can reveal that some players were very hungry, it was an insult to give them peanuts."
However club EC member David Kilo has denied the reports.
"It is true we gave them Sh300, but that is our routine. It is our daily training rate. The team has its policy of paying players there bonuses; every player received his right in respect to rankings. The information you have is false." he said to goal.com
Kilo also said that the club Chairman is meeting some of the club's expenses out of his own pocket.
"And concerning salaries, as a club we don't owe players. The team is financially struggling with no sponsor on board but many a times the chairman has dug deep into his pockets to pay the players. As officials we are concerned with welfare of our players' and in no way can we mistreat them."