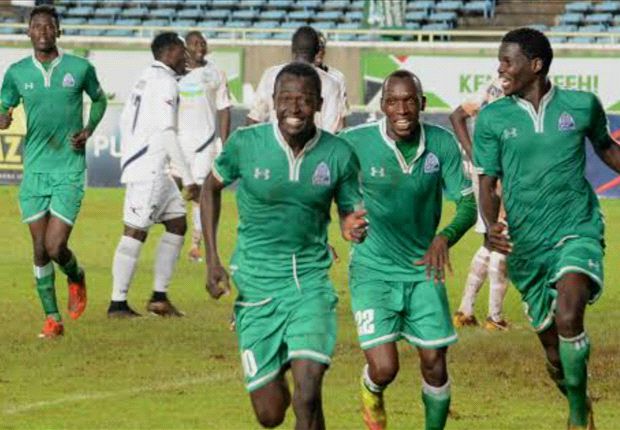 Ali Abondo, who inexplicably left Gor Mahia on free transfer early in the season is now back in the country after his sojourn in South Africa with Ajax Cape Town ended suddenly.
"Abondo is back home and I don't understand what went wrong in South Africa. However, he belongs here for now because he is still registered with this great club. The best we can do now is to probably welcome him back home." said a source to goal.com
South Africa has not been a happy hunting ground for Kenya players of late with Paul Were, Kevin Omondi and now Abondo. Some players have had difficulty obtaining work permits.
Top 8: Gor Mahia to play Ushuru again
Gor Mahia will open their defense of the KPL Top 8 trophy when they take on Ushuru FC on May 2. The match offers Gor Mahia an opportunity to make amends for having dropped two points against Ushuru on Sunday.  Coach Ze Maria thinks they should have won.
"We lost a penalty, but that was not the only thing. We had many chances like six or seven which we should have easily converted in that match but we did not," he said of Sunday's fixture. He added: "Now that we have been drawn against them in the Top-8 tournament, it gives us a chance to score goals and win it considering that it is a knockout and you only have one opportunity. They are a tough team and we will work hard to overcome them."  he said to the Standard.
Last year Gor Mahia beat Muhoroni Youth 3-0, beat Tusker 4-3 on aggregate and beat SoNy Sugar 2-1 to lift the trophy.