Ambrose Rachier announced that the launch of Gomalotto will enable the team to raise far more funds than it can raise via sponsorship, membership or Harambees. The goal according to Rachier is to build a clubhouse, a stadium and an academy.
Mr. Rachier has been promising to build a stadium since he was first elected chairman in 2008. A noble goal indeed. But if the stadium is built, where will the stadium be built.
During the 1990s, then president Moi gave both Gor Mahia and AFC Leopards land on which to build a clubhouse and a training ground. The land was located near Kasarani stadium.
Gor Mahia officials of the time held a formal ceremony which in Luo tradition is called "Goyo Dala" which means creating a homestead. The officials even excitedly announced that the next ceremony would be "Goyo Ligala" which means breaking ground on the first home within the homestead. But nothing happened and the land was eventually grabbed by a political bigwig. Gor Mahia and AFC fans appealed to Moi again and he gave them both land at Embakassi. But again nothing was done with that land. It was not even fenced off. The most recent reports suggest that the land is occupied by squatters.
If Rachier is serious about his plan to build a clubhouse, a training ground or a stadium, he should clarify what the exact state of that land is.
Does the club have the proper title deed? and if not what happened to it.
Is it possible to evict the squatters? if the club does not have the wherewithal to evict squatters then a better idea would be to sell the land and instead purchase land in a location where the club can actually build.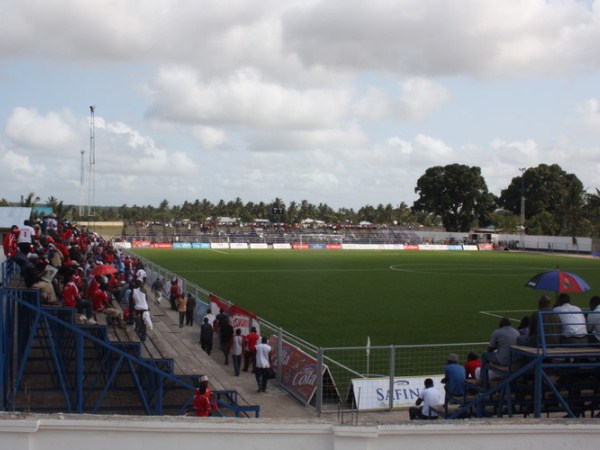 Just having its own training ground will save the club colossal amounts of money. It was previously reported that Gor Mahia used to pay City stadium Ksh 10,000 per day to train at City stadium for only four hours. This means a training ground could save the club over Ksh 200,000 per month. It would also allow players to spend more time on the training ground which would further sharpen their skills. The training ground can also be rented out to other teams. A gym and a clubhouse can raise money for the club because space can be rented out for various functions. And if the club does eventually build a stadium, they could raise significant amounts unlike the current arrangements where stadiums sometimes take as much as 40% of the gate proceedings.