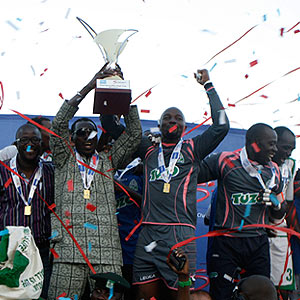 With Ivo
Mapunda in Goal, Gor Mahia were always assured of winning a penalty
shootout and so they did when they beat Tusker 5-4 in the 2013 DSTV
cup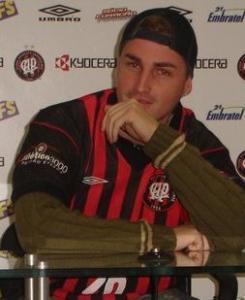 Amid a lot of hype, Gor Mahia announced that they had signed a
Brazilian by the name of Giovanni Rodriguez Bissolli. The picture
above was circulated in the media. The video of Rodriguez posted
online made him look like a true Brazilian playmaker.  Fans
waited with anticipation, most in disbelief that a Brazilian would
choose to join Gor Mahia. I bet KPL rivals were in panic.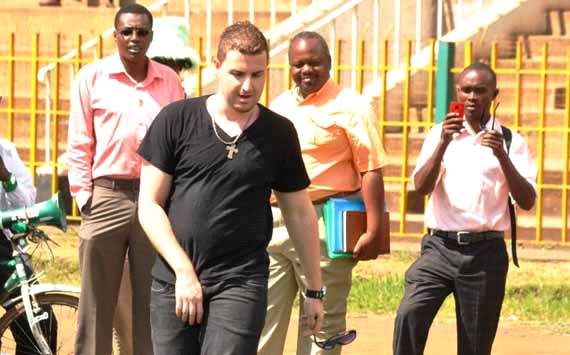 But when Rodriguez arrived, fans experienced cognitive dissonance as
this Rodriquez was out of shape and looked nothing like what they had
seen in online videos and pictures, nor could he play like the person
in those videos. Its not even clear if they are the same person.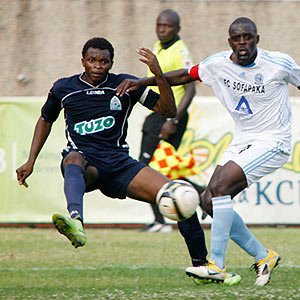 During the 2013 season opener, Edwin Lavatsa was in fine form, often
he left James Situma for dead. His cross was met by Raphael Kiongera
who finished with a classy backheel to give Gor Mahia a 1-0 win.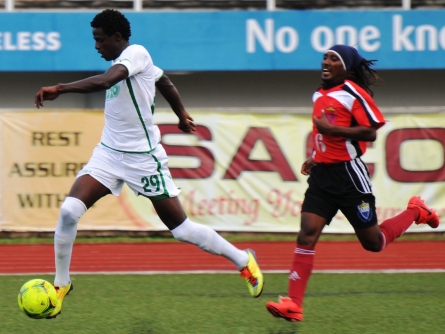 Anse Re-Union had no answer for Mungai Kiongera as Gor Mahia won 5-0

After a dissapointing scoreless draw in Nairobi, Gor Mahia beat Anse
Re-Union in resounding fashion in the return leg played in Seychelles.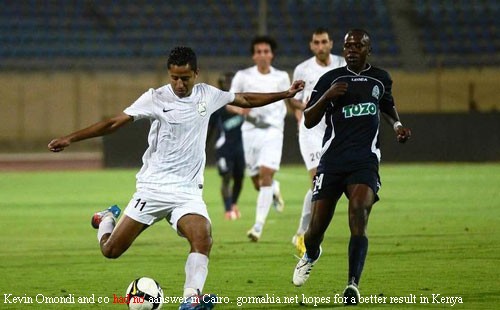 Gor mahia played ENPPI of
Egypt. Due to insecurity in Egypt, no fans were allowed in the
stadium. Still Gor Mahia had no answer for ENPPI who won 3-0. Gor
Mahia are said to have created numerous opportunities but poor
finishing doomed them.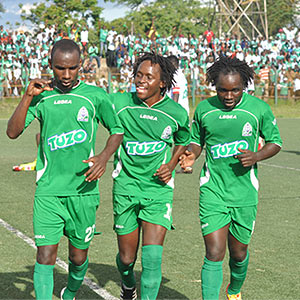 Rama Salim is congratulated by Innocent Mutiso and Dan Ssserunkuma
after he converted a penalty to give Gor Mahia a 2-1 win over KCB.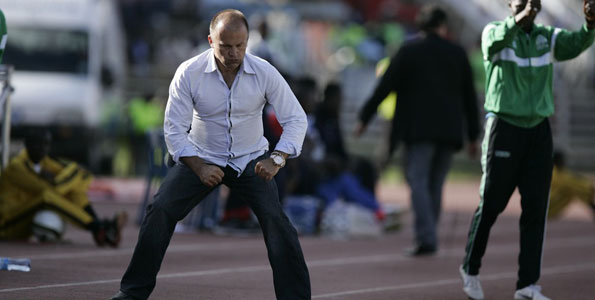 Coach Zdravko Logarusic celebrates after Gor Mahia scored against the
run of play against arch rivals AFC Leopards. His opposite number Luc
Eymael was unhappy with Loga's wild celebrations. Logarusic never lost
to AFC during his tenure at Gor Mahia.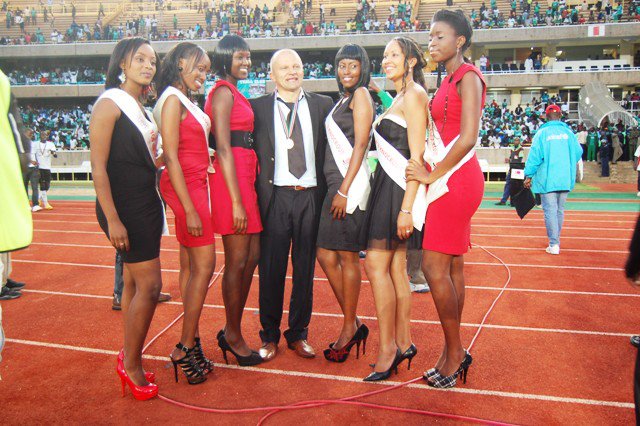 During his stay in Kenya, coach Logarusic was a very popular man with
the ladies. In June 2013, the Standard did an exposee indicating that
Loga had been carousing with several women including the members of
Kenya's volleyball team and even hitting on some of his player's
girlfriends.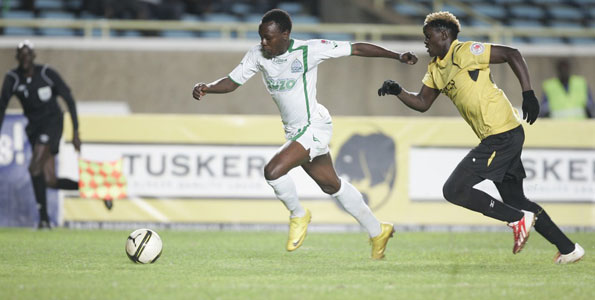 Kevin Omondi outruns David Ochieng Cheche of Tusker who were a tough
nut to crack for Gor Mahia throughout 2013. The two teams played 4
times. Three ended i in draws and one in a win for Tusker.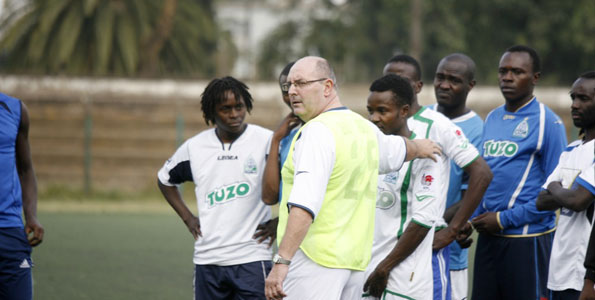 Following the abrupt departure of Logarusic,
former Uganda Cranes coach Bobby Williamson was introduced as coach.
Here he is pictured with
Innocent Mutiso, Tim Wanyonyi, Joseph
Njuguna, Kevin Omondi and Moses Odhiambo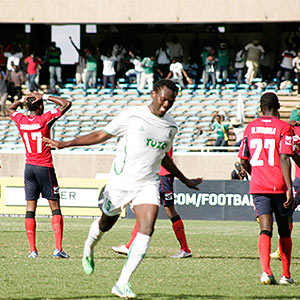 Defender David Owino had a knack for scoring
crucial goals. In the second leg derby, Gor Mahia looked dead and
buried before Sserunkuma scored followed by Owino's equalizing goal.
He is seen here celebrating with AFC players despondent.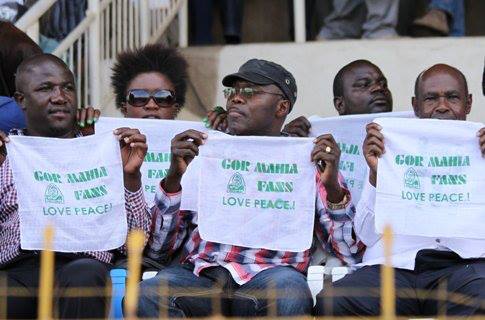 Hooliganism was a problem amongst a segment of fans causing other fans
and officials to try and dissasciate themselves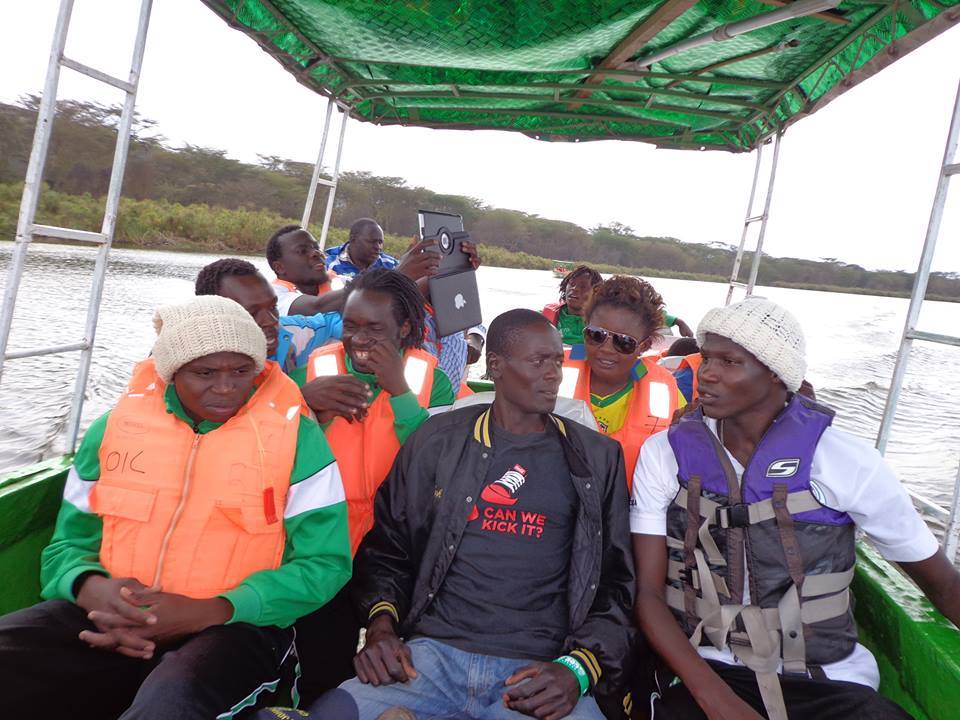 In september, Gor Mahia held a team building session at Fishermans
camp in Naivasha. In the foreground are Patrick Oboya, Donald Mosoti
and Anthony Akumu. Behind them are Kevin Omondi, Dan Sserunkuma and
Roselinder Achieng. Behind her is Innocent Mutiso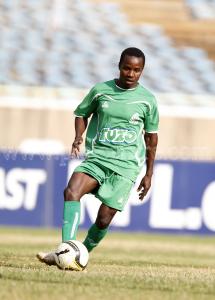 18 year old Tim Wanyonyi was one of the revelations of the 2013 second
leg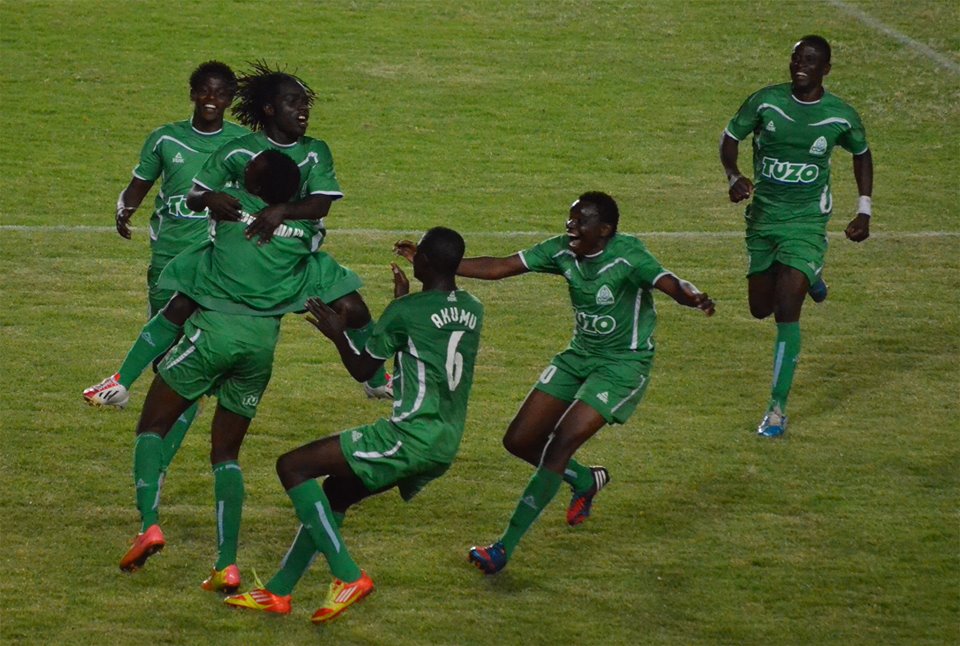 Gor Mahia players celebrate after Dan Sserunkuma scored a crucial goal
against Sofapaka. After the win, Gor Mahia were virtually assured for
winning the 2013 Tusker Premier league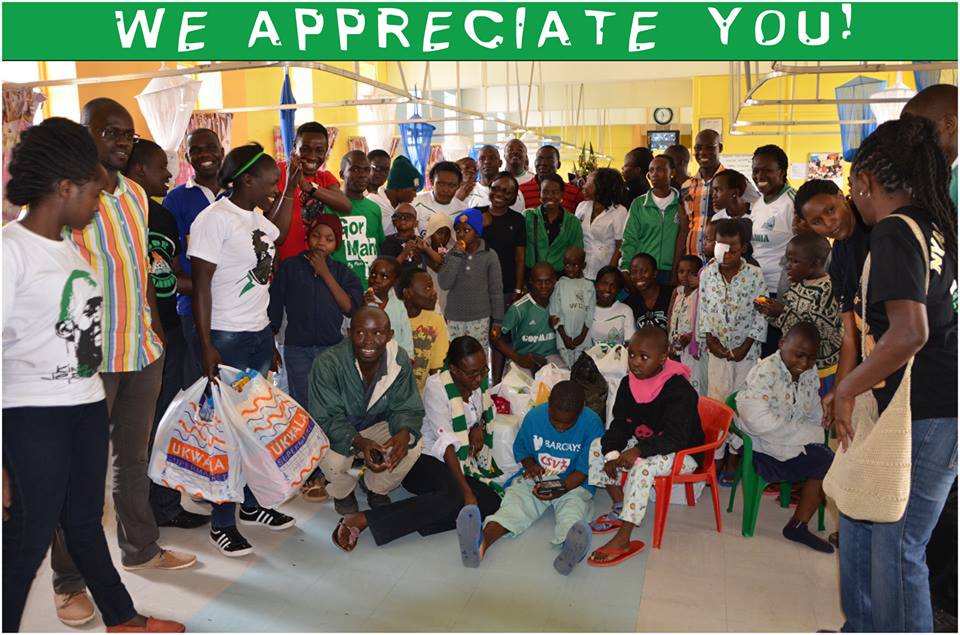 In November, members of the Gor Mahia fans foundations visited cancer
suffering children at Kenyatta hospital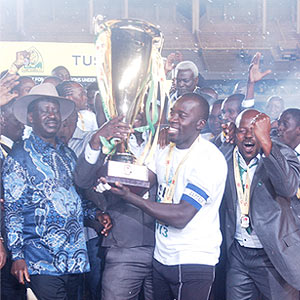 After 18 years , it was time for Gor Mahia fans to celebrate again
after Gor Mahia won the Tusker Premier league