2018 CAF Confederations Cup Group Stage

Date  



Opponent  



Venue  



Score  



Scorers  



Assists
Aug-29
USM Alger
Algiers
1-2
Tuyisenge
 
Aug-18
Rayon Sports
Kasarani
1-2
Mustafa
 
July-29
Young Africans

(Tanzania)
Dar
3-2
Tuyisenge, G. Odhiambo,

Shakava
Walusimbi, S.Onyango
Jul-18
Young Africans

(Tanzania)
Kasarani
4-0
Tuyisenge

Guikan(2), OG
Mieno(3)
May-16
USM Alger
Kasarani
0-0
 
 
May-6
Rayon Sport

(Rwanda)
Kigali
1-1
Kagere
Mieno
2018 CAF Confederations Cup Playoff
| Date   | Opponent   | Venue   | Score   | Scorers   | Assists |
| --- | --- | --- | --- | --- | --- |
| Apr 18 | Supersport United | Pretoria | 1-2 | Kahata | G. Odhiambo |
| Apr 7 | Supersport United | Machakos | 1-0 | Tuyisenge(pen) |   |
2018 CAF Champions Cup First Round
| Date   | Opponent   | Venue   | Score   | Scorers   | Assists |
| --- | --- | --- | --- | --- | --- |
| Mar 18 | Esperance | Tunis | 0-1 |   |   |
| Mar 7 | Esperance | Machakos | 0-0 |   |   |
The opening leg was played in Machakos because the Nairobi venues were not available.
Gor Mahia played well in Machakos creating numerous chances. Kagere
and Tuyisenge were both foiled by very good goalkeeping.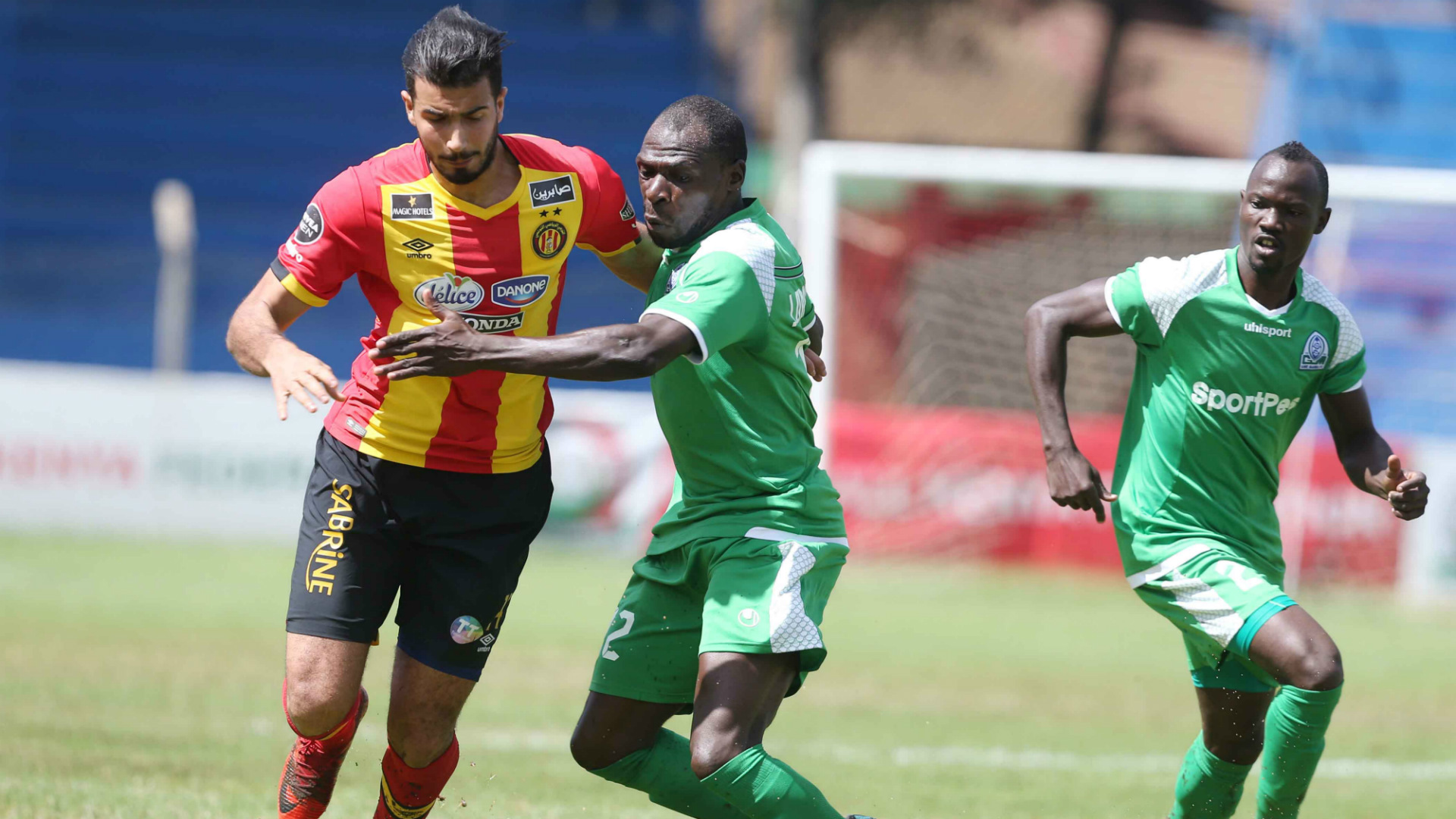 In the return leg, Gor Mahia held off the marauding Tunisians for long periods. But a defensive miscue gifted Esperance the goal. Gor Mahia also weathered fan violence as the fans pelted them with objects towards the end of the first half.
2018 CAF Champions Cup Preliminary Round
| Date   | Opponent   | Venue   | Score   | Scorers   | Assists |
| --- | --- | --- | --- | --- | --- |
| Feb 10 | Leones Vegeterianos | Machakos | 2-0 | Kevin Omondi, Ephrem Guikan | Kahata |
| Feb 24 | Leones Vegeterianos | Malabo | 1-1 | Own Goal |   |
Ephrem Guikan scored with his first touch after coming on as a sub