Ambrose Rachier: A breath of fresh air
About 3 years ago when Ambrose Rachier was elected, a blogger penned an article asking whether Ambrose Rachier would be a continuation of the mediocre leadership that Gor Mahia and other Kenyan clubs have suffered or whether he will bring fresh ideas to help propel the club back to its previous standards and beyond.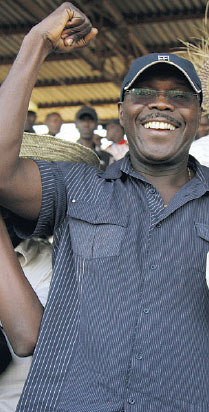 For the past 30 odd years, Kogalo like other Kenyan clubs have suffered mightily due to leaders that are often incompetent, lack ideas or are driven by selfish interests. As a result the club's fortunes have plummeted. From the heights it scaled in winning the Africa cup in 1987, Gor Mahia suffered the ignominy of being relegated twice.
Up until the 1980s, the club had some decent chairmen starting with founder chairman, Stan Ramogo, Peter Anyumba, Zack Mbori and Joab Omino. All ran the club as best they could as an amateur team. Players were typically recruited by being promised jobs at parastatals where some Kogalo officials had connections. Kenya Railways and Telecom were particular targets.
Mbori was known as a disciplinarian who also showed some foresight. Under him,  Gor Mahia were able to obtain the services of Len Julians, perhaps the best coach ever to coach Kogalo. He also paid a full scholarship for former captain Peter Otieno Bassanga to attend a coaching course in England. Bassanga later became coach at SoNy and led them to the league title in 2006.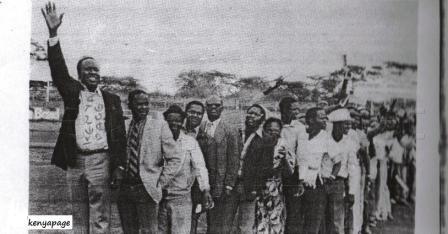 Mbori's popularity saw him win the club elections of 1984 in a landslide when they were held mlolongo style
Joab Omino was club patron and often paid player allowances out of his own pocket. His largesse is credited with enabling Gor Mahia to win the Africa cup in 1987.  However Omino's foresight is questionable. He afterall predicted the imminent demise of community clubs.   1987 indeed marks the start of the steep decline of the club. In 1988 Douglas Oyieng Odolla became chairman. The only thing I remember him for is for expelling promising player John Okello Zangi with no valid reason.
The 1990s saw a succession of officials who ranged from idea-less to ill equipped or negligent. Kombai,  Misiga etc. Okudo tried his best but eventually gave up. At one point there was even an Asian named Rajbinder Singh who was installed as chairman ostensibly to raise funds. Suffice to say he never did. One exception may have been Joseph Ogode, the first and only chairman to obtain shirt sponsorship for Kogalo. However the financial benefits of that sponsorship were meagre. In the 2000s there was Fred Odera, Obita Odero, Mwango and of course Erastus Okul, the worst culprit of them all. A man under whom Gor Mahia plumbed the depths of relegation twice. Sammy Omollo claims that his 1993 tryout with an English team was sabotaged by club officials.

Rachier has remedied some of this. For years, fans have beseeched the club to sell merchandise because they were eager to buy. Rachier and his team have accomplished this. Kogalo now has the biggest jersey sales by a country mile.
Whereas players used to go for months without pay, they are now paid on time. Fans have returned in large part due to the perception that the club is now better run. And the club is now on its way back to the glory days, having gone from 10th to 5th and now 2nd in the KPL.
Having said that however, much more needs to be done. In terms of merchandise, why stop at jerseys ? Fans will buy anything with the club name. I am talking jackets, caps, pens, umbrellas, posters, bags, vuvuzelas, you name it.
Perhaps the one area Rachier needs to work on is the area of transparency. There is a huge fan base out there that will gladly contribute money even on a monthly basis if the club published monthly audited accounts. There are fans all over the diaspora, UK, USA, Canada, Australia etc who are eager to support the club financially. Its up to Rachier and his team to create structures to allow such fans to directly contribute to the club and structures that will assure the fans that their funds are well spent and will not be embezzled.
And finally the chairman should consider addressing fans more often. Keep fans engaged and up to date on what is going on at the club e.g. any plans for the future. When fans are kept updated, they are more likely to attend games and support other club endavours. Ronald Ngala deserves credit in this regard.
There should be no secrecy within the Gor Mahia community. If the club is run in a transparent manner, the sky is the limit. You will be amazed at how much money Kogalo well wishers can raise if they are kept up to date on the day to day affairs at the club.
The previous article circa 2007 can be found here http://kenyapage.net/football/comments/rachier.html