Blackberry discusses near future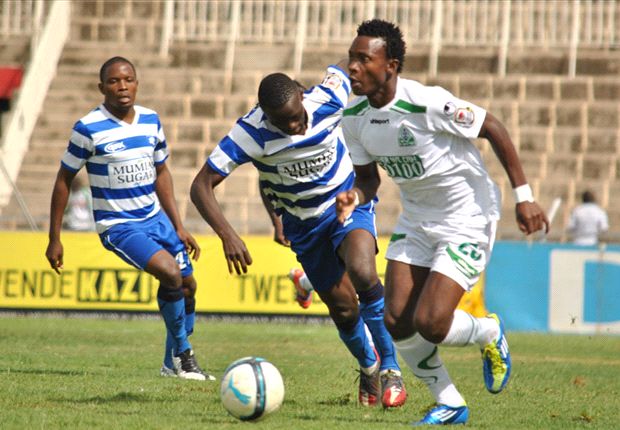 Gor Mahia striker George Odhiambo "Blackberry" has said that his former club, Randers FC has offered him an opportunity to return to Denmark.
"Randers have approached me and asked if I could go back but I am yet to make a decision. Gor have also offered me a new contract but I need to sit and think about my move other than making a rushed decision. I am currently on holiday and preferably, I will make a decision in January," he told Capital FM.
During his first stint at Randers, Blackberry impressed fans but at the time the club was in turmoil and in relegation danger. Today many Randers fans think he was not given a chance. Blackberry for his part blames his agent.
"The problems that were there especially in Randers were brought up by an agent. He was not a good agent. He had problems with the club and hence I could not play often. However, I have changed him and I am now looking forward to better times," he alleged.
He was sidelined from Randers upon which he had tryouts in Finland before joining Azam of Tanzania followed by City Stars of Nairobi and Shirak FC of Armenia. He returned to Gor Mahia in January of 2014. It took a long time for him to return to his form. The arrival of coach Frank Nuttall breathed a new life into Blackberry as he slowly started to regain his form.
"I worked extra hard in training because I wanted to get back to my best and slowly, it was paying off. At this time also while in holiday, I am training on my own because I want to be paces ahead when the New Year starts," he said.
"I want to get back to my 2010 form and even better. My target is to get call ups to the national team and not only be in the squad, but a regular starter as well. It is a long journey but I want to work hard to achieve my targets," added the winger.
Another stint at Gor Mahia is precisly the tonic that Blackberry needs to regain his form. Now that coach Nuttall has helped Blackberry regain his confidence and found a suitable position for him as winger, Blackberry has an opportunity to work his way back to fame and acclaim.
Chris Omondi returns
Meanwhile Gor Mahia secretary general Chris Omondi has apparently returned to the club. He confirmed this with a cryptic post on social media.
"back to the trenches it is……the fallacy that "we can make changes from within" need to be transcended…..a complete uprooting of the system is what is needed"
Earlier there were reports that Gor Mahia elders were meeting with Omondi to convince him to return. With Omondi now back at helm one can only hope that the divisions within the EC will be healed and they will begin to get the train back on the tracks.