CNaPs coach: Gor Mahia were just lucky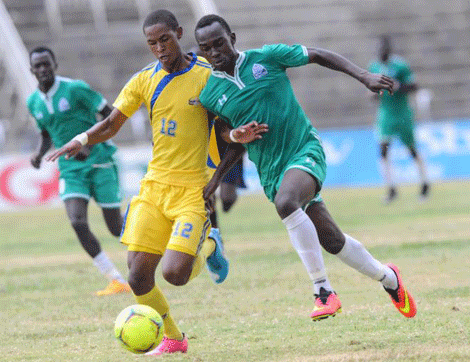 CNaPs coach Rabeharisua Herimanitra has indicated that he was delighted with the performance of his charges during the opening leg of the 2015 Africa champions league  preliminary round. Coach Herimaitra indicated that his team deserved to win more than the hosts.
""I feel a draw would have been a fair result. We lost two clean chances that could have changed the tide of the game. We need to come up with a winning formula and regain our confidence and ensure we win our return leg match." he said according to supersport.com
He also indicated that Gor Mahia were far below expectations.
I respect Gor but this is not the team I was anticipating to meet. They were not sharp in striking and the penalty was suspicious."
According to him Gor Mahia benefited from refereeing decisions.
"It was a serious omission by the whistler not to send off that tall Gor striker who fell in the box for the decisive penalty. It was an obvious incident that he should have spotted and taken action."
Gor Mahia do indeed have a tall order as they face CNaPs in Antananarivo in 2 weeks. And as they defend their slim lead, they will have to do it without tough as nails defender Collins Okoth "Gattuso".
Gattuso is said to have walked away in anger after coach Nuttall named him on the bench.
"Immediately the coach (Frank Nuttall) announced starting line-up on Saturday, Okoth simply walked away and later we heard that he sat on the terraces through-out the match. It is very disappointing and we are considering what disciplinary action to take against him. We had a crucial game and needed all our best players." said Bobby Ogolla to goal.com
Not surprisingly, the Madgascans excelled in wing play, something that they have always done. But they are not physically strong. A tenacious player like Gattuso is perhaps what Gor Mahia needs in midfield.