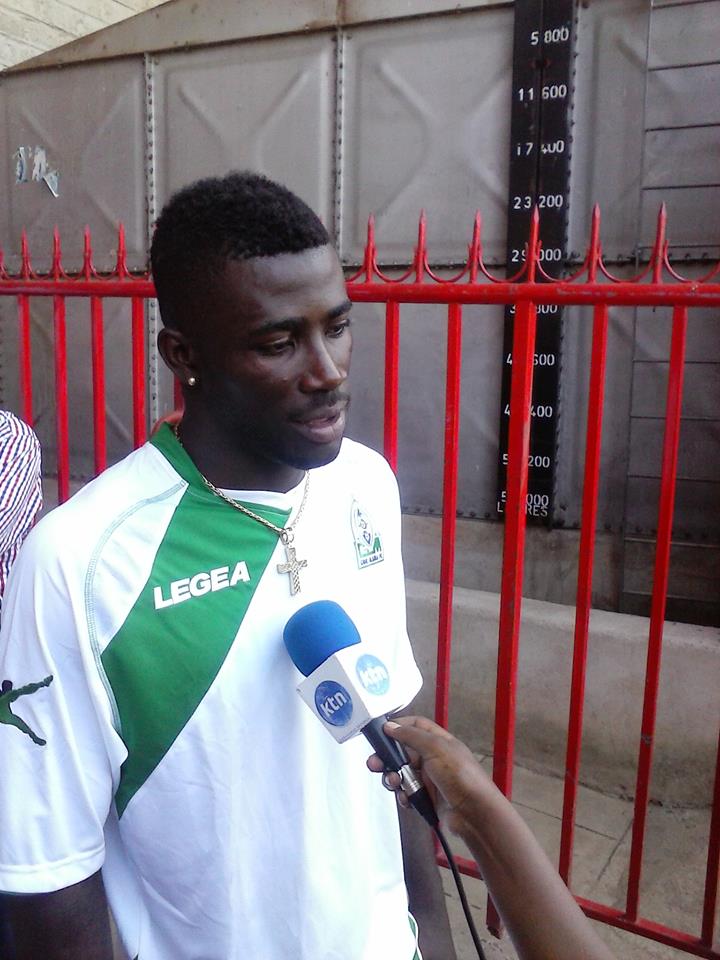 Gor Mahia defending Dirkir Glay is rearing to make a comeback after having been sidelined by a shoulder injury. Glay is dissapointed at being away from the playing field but he is happy to be back training.
"I feel bad for being out for this long; it is something no player can enjoy. My shoulder injury took time to heal, but I am good right now. I have been training and I hope to be back soonest, it is football," Glay told goal.com on Tuesday.
Glay knows that regaining a spot in the starting line-up given the fact that the team is playing very well currently especially on the defensive end of the field
"My target is to get back and help Gor Mahia that is what I am aiming. Good thing is that the team is performing better and the main challenge will be getting my place back since everybody is performing better. It is all about working harder in training and make sure my form is back, and grab the opportunity with both hands.
Glay who was signed from Gor Mahia this season is happy with his current club.
"It is a good experience at K'ogalo, I like everything here, it is a major step in my life which I want to make use of. I want to help the club so much and prove my worth especially after being out for so long."
Glay's return is good news as it gives coach Nuttall additional options as the club prepares to play Thika United which is Glay's former club.
In addition to Glay, Gor Mahia will likely welcome back Godfrey Walusimbi whom reports suggest had gone missing from training due to unresolved salary issues. The issues have been resolved and reports suggest he joined the team in Kisumu last weekend.
Thika coach warns Gor Mahia
Thika United coach Tim Bryett wants his team to take advantage of their underdog status to end Gor Mahia's unbeaten run.
We have no pressure on us for this game. We are not the league champions, and don't have the unbeaten record so we go into the game as underdogs, but dangerous underdogs!" He said to futaa.com
However Bryett will be dissapointed because this Gor Mahia team has been conditioned to be relaxed without being overconfident and fans are not putting any undue pressure on the team to stay unbeaten.
Bryett who took over as head coach this season, also said he expects a certain level of intimidation..
"We expect intimidation that has already started but I take it as motivation and I am not surprised at it because it is because they fear us" he continued.
One thing Bryett can expect is that despite his team being the home team, Gor Mahia fans will be at Thika stadium in large numbers to cheer their team.