The draw for the 2018 CAF Confederations cup is out. Gor Mahia have been placed in group D along with regional rivals Yanga of Tanzania and Rayon Sports of Rwanda. The other team in the group is USM Alger of Algeria. Its a favourable draw that leaves Kogalo an excellent chance at qualifying for the quarter-finals as either group winner or runners up. The draw also makes Gor Mahia's travel expenses more manageable.
Kogalo kick off their campaign away to Rayon Sport on May 6. They will be playing Meddie Kagere's former team where he played in 2013 and 2014. The team is coached by former AFC Leopards coach Ivan Minnaert. Its redemption time for Kogalo after their massive 6-0 aggregate loss to another Rwandese side APR in 2008. The only survivor from that team is George Odhiambo "Blackberry" who at the time was barely out of secondary school. He  had been a star for Kamkunji secondary school in 2007, leading them to the Nairobi City title. And that is where he first made his name.
Gor Mahia have played Yanga numerous times, most recently at the 2015 CECAFA cup where Kogalo beat Yanga 2-1 in front of the latter's own fans. And coach Dylan Kerr knows Yanga well having coached them in 2015.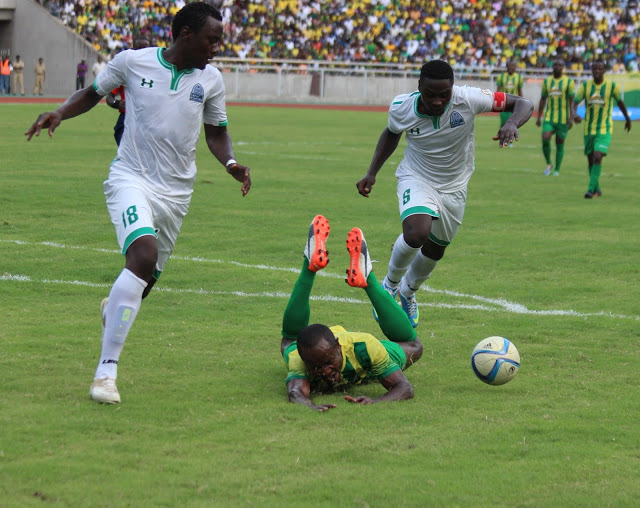 "I know Yanga very well," said Gor Mahia's English coach Dylan Kerr, to the Nation.
Indeed Gor Mahia's record against Tanzanian teams has been very good over the years.
Gor Mahia will then host USM Alger on May 16. In its long illustrious history, Gor Mahia have never played a team from Algeria. Yet USM Alger are the clear favourites. They were imprresive when beating Plateau United of Nigeria 4-0 in their most recent match. And they were CAF Champions league runners up in 2015.
"I don't know much about Rayon and the Algerian team though. Overall, I expect it to be very tough because everyone wants to qualify for the quarter-finals. I believe in the team and the players, we can do this." added Kerr.
The good news is that unlike Vegeterianos, Kerr will find plenty of video featuring USM Alger matches.
"Now that we have got here, there is nothing to fear. We just play the way we know because in that group we stand a very big chance," added Gor captain Harun Shakava to the Nation.
In addition to earning Ksh 27 Million in the group stage, Kogalo could earn another Sh8 million should the team qualify for the quarters.
Kogalo stand to gain a total Sh45 million if they progress to the semi-finals, or Sh125 million for going all the way and winning the tournament. They will make a total Sh45 million if they progress to the semi-finals, or Sh125 million for going all the way and winning the tournament.
Early preparations are key. Organization with regard to ticketing and other off the field issues will be key. And hopefully the government will give Kogalo an opportunity to play some home matches in Nairobi.