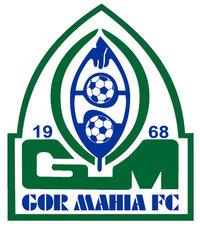 A section of Gor Mahia fans have been pressuring the club officials to call elections. According to a report in the Star newspaper, A club official, who sought anonymity, complained that some top officials in the team do not want to hold elections and are looking for a way to hang on for as long as possible.
"We have information that some officials in the pretext of complying with the Sports Act, have sent names of only three officials to the registrar of sports yet we never sat anywhere and agreed on those names. What we want is election because the current term of office for this officials has ended," said the official.
If elections were to be held today, chairman Ambrose Rachier will likely retain his position. The other positions could be up for grabs especially the secretary general position where Chris Omondi resigned almost a year ago and even when he did return, he has been mostly inactive.
Rachier for his part is very busy campaigning for the FKF chairmanship. Should be win, it is not clear if he will be interested in retaining the chairmanship of the club. There is precedent for this in the name of Joab Omino who in the early 1990s was chairman of KFF and Gor Mahia.
Meanwhile Khalid Aucho is the latest in the list of players who has cast doubt about his future at Kogalo.
"Right now I am relaxed in Uganda after a successful season with Gor Mahia which to me I feel was a special one. I can do not know whether I will come back to Kenya or not, I have to analyze all the situations as well as offers from other clubs before I make my decision." he said to goal.com
This comes as doubts emerge about the club's ability to retain Meddie Kagere and Goffrey Walusimbi
Gor Mahia will kick off their 2016 campaign by playing Bandari FC in the Super Cup on February 6. They will then play CNAPS of Madagascar in the preliminary round of the 2016 CAF champions league.