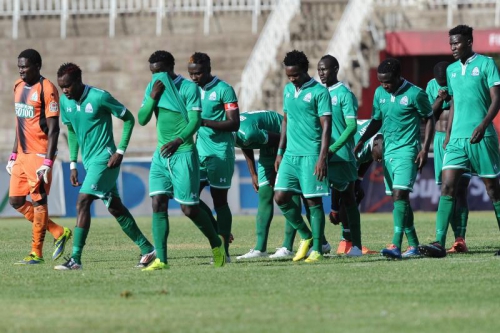 With the Africa champions league behind them, Gor Mahia will shift their attention to the local scene. Gor Mahia will return to Kenyan Premier League (KPL) action on Wednesday night to face Kenya Commercial Bank at the Nyayo National Stadium in a 7pm kick-off.
This time Gor Mahia will be able to call upon the full complement of their playing unit including Khalid Aucho who was suspended for the Champions league match as well as the Rwandese trio of Sibomana, Nigiziyimana and Kagere.
Gor Mahia fans will be hoping that the club has put its financial issues behind them and will now be able to focus fully on the task at hand. And the experience they gained from the champions league encounters will only sharpen them for the league.
In KCB, they will be facing a club that has struggled and is currently 14th in the standings. However there is no room for compacency. Last season, Gor Mahia faced Top Fry Nakuru who were rooted at the bottom of the league with no wins and Gor Mahia gifted them with their first win of the season.