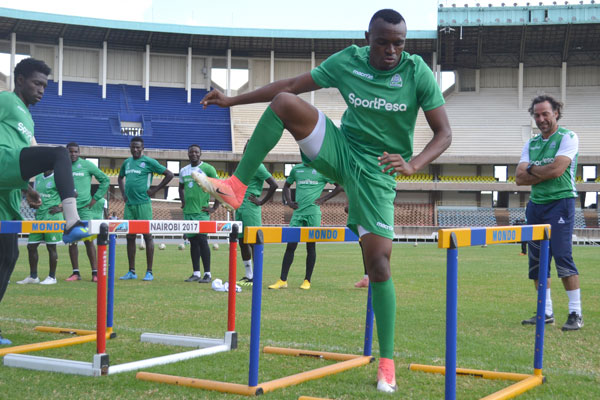 Gor Mahia, still flying high after their surprise 4-2 win over Zamalek will take on Vihiga United at Bukhungu on Wednesday.
Coach Oktay will need to get the players to forget about the Zamalek match and focus on the local scene again. If players get carried away, they might lose focus. However coach Oktay believes the result against Zamalek will only bolster the team.
"Last week we were under a lot of pressure but the victory has helped us to calm down. The boys are now more confident and I don't expect any more poor results. The only problem is that we have a tough schedule but we shall cope." he told the Nation.
Vihiga for their part are aiming for improvement. They are only two points above the relagation zone and have scored the second fewest number of goals.
"That is a respected opponent for sure, but we want to give our best. We are aiming at three points. We have a problem in front of the goal but we are working to rectify that". said assistant coach Francis Xavier to the Nation.
Vihiga United are experts at forcing draws. They have drawn 7 matches out of the 11 that they have played. They will likely deploy an ultra defensive line-up against Gor Mahia even though coach Mururi claims they are going for three points.
"Yes, Gor Mahia is a good side, we respect them but to me, its football and it won't be easy for them. We are prepared to collect maximum points here," said Mururi to futaa.com
Indeed last season Gor Mahia did not fair well against Vihiga United. After struggling to win the first leg 1-0, they lost to Vihiga 2-0 in the second leg.
The match kicks off at 3pm Wednesday at Bukhungu