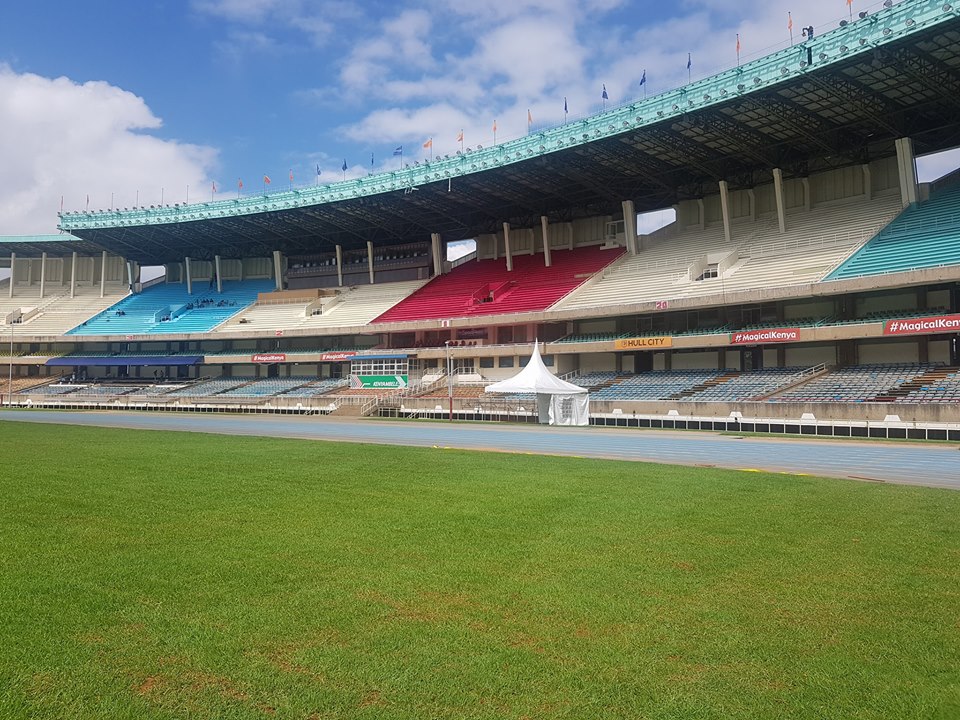 Good news for Kogalo fans. The Confederation of African Football (CAF) has approved Kasarani as the venue for the CAF Confederations cup match against USM Alger. Club CEO Omondi Aduda confirmed the same.
"Our prayers have been answered and we are now good to go. Caf have written to FKF confirming that they have approved our request to have Kasarani as the main venue for the remaining Caf matches." said Aduda to goal.com
Earlier on, the match was scheduled for Machakos. With the match now at Kasarani, Gor Mahia are assured of a better attendance due to its closer proximity to the City. Now its up to the club to set reasonable ticket prices in order to pull a larger crowd.
The USM Alger match will be played on Wednesday May 16. Prior to Hull City, Gor Mahia will test their strength against English second tier side Hull City. This match will also be played at Kasarani on May 13.
Coach Dylan Kerr is happy that his side will have a good build up match.
"I am glad that we shall face a tough opponent in Hull City," he told KweséESPN. "This is not some small team, but a team which will test us in all aspects.
"Playing the English side will be a true test for us a few days before we host Algeria's USM Alger in the second Group D match," he added. "We are delighted that we defeated AFC Leopards to qualify to face the visiting Hull side.
"Every team seems much comfortable playing at home," Kerr continued, looking back at Gor's draw with Rayon, "but we have what it takes to go win our next game at home and also travel away and pick up points." concluded Kerr.
USM Alger promises to be a tough encounter. Aside from beating Yanga 4-0 last weekend, they had also beaten Plateau United of Nigeria 4-0 in the previous round. Coach Kerr is under no illusions about how difficult the game will be.
"We need to beat USM Alger to brighten our chances of progressing to the latter stages of the CAF Confederation Cup," he added. "It makes the game against Hull City very important.
"Everybody thinks they can get out of the group, but it will all depend on who wants it more and we surely have the material, hunger and motivation to make it to the quarter finals."
Rwandese striker Meddie Kagere is also looking forward to playing Hull City.
"I know we shall use this match as a build-up before we host [USM Alger]," told KweséESPN, "so it will be a very important game that I am looking forward to."