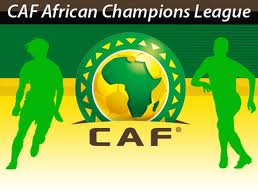 Former Harambee stars and Tusker coach, Jacob Ghost Mulee has said that instead of spending money to play in the Champions league, Gor Mahia would be better off spending that money on building the club. He also thinks that given Kenya's poor track record in the tournament, clubs should not bother with this tournament.
"Kenya has had a bad run in continental assignments of late, bowing out in the first or second round. Looking at the expenses incurred in honoring those matches, I think we should prioritize other things. Sh10 million in honoring those matches is not a joke, meaning if you qualify for round two that is double that amount," said Mulee to goal.com
Mulee also stated that given Gor Mahia's poor preparations, they will once again likely be bounced in the second round.
"What is the point of participating when you have not planned and prepared enough for the tournament? Preparation is always mediocre as compared to our opponents. So instead, of wasting all that cash and later players threatening to boycott matches because they have not been paid, why not pull out of the tournament and stabilize the team first?" continued Mulee
Should Gor Mahia overcome CNAPS, they are slated to face Moroccan giants Wydad Casablanca which is a team that has a strong record in the African champions league. They have won the Africa Champions league twice (last in 2011).
Team Captain Jerim Onyango has also re-iterated the need for better preparations this time around.
"It was a good draw but we expect that after the 2015 meeting, it will be tougher in 2016. They know more about us and we also know about them which will make this tie a tricky one."
"Maybe they will be eyeing revenge in the tie but I expect that we will advance though it will not be easy; we have to prepare well and also put our house in order for us to go further that we did in previous years," said Jerim to supersport.com
Jerim is indeed echoing the concerns of fans who have voiced their opinion on this forum and on other forums that the club may be leaving their planning and recruiting to the last minute which will hinder progress as it did last time.