Happy new year to all bloggers and Gor Mahia fans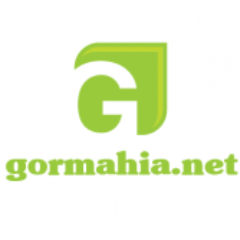 GORMAHIA.NET would like to wish all bloggers and all members of Gor Mahia online supporters club, a happy new year and a prosperous 2019.
May you continue to support the club in 2019. Lets make 2019 the year that fans return to the stadium. And together let us push the club towards much needed reforms to modernize the club.
Thank you to all the 2018 bloggers. Apologies in advance to anyone whose name is missing.
Jakoyo ,Jamigori ,Oswozo moziek ,Ngesto ,Dan Original ,Sylvester ,Oduor12 ,Obra ,Berr-lilloh ,Le Pastre ,Jasego ,gregg ,Ingo ,Wichkuot ,Barefoot Bandit ,Capital G ,Jamriambo ,rodneyochieng ,dawaplus ,Ja-Gem Oremo ,Level mindfan ,OGANGO TRAILER ,Odhis Muga ,Wuod Suba ,Seville ,Joe Riaga ,ja Thur GI ji ,Harry Ababa ,moses ,Jambitatiny ,Dan kisumu ,musymo ,Mwakio P ,Sam Muga ,Francis Mbaya ,jakorando ,Michael ogolo ,sammy ,jaupanda ,ENOCK OLOO ,pato jaseme ,Baba Travis ,aboknyamwanda ,odeny ,ERIC FROM KANSAS ,Papa ,teddy sofaset branch entebbe ,Jb ,William Apida ,Ronald Ngala ,george musula ,Jarota ,Roos ,The Villager ,denish ngoma ,Akira ,jambita tiny ,Bosh ,James Okello ,TheSiso ,JaDala ,Ravivnation ,@okoth ,musyno ,jatingare ,Pod Antie ,Maurice ,sir kenn ,JaAlego Hono ,Hayo jarota ,Paw Akuche ,Bobi Odiko ,A person ,jaduong ,Michael Odhiambo Ogolo ,Abok Nyamwanda ,Mark ,Francis ,Odour12 ,Caleb onyango ,sylvaonyi ,Arreddo.Nyang ,adrisi ,Walter ,Leakey Okello ,MIObino ,Albert Kosero – Sofaset Branch Kampala ,jacity ,Kidi Kibudi ,Ochieng E ,Vincent Guga ,Mjuaji ,Ando ,richard ouko ,Harr Ababa ,Agwanda Jakorando ,Agrippa ,Nyakwar Kwadha ,teddy spfaset branch entebbe ,Erico Jarae ,Felix'O ,Jhm ,Obino ,pato Njoro ,,5Obino ,James O ,bob ,jackdaudi ,chimba dennis ,cale cale ,Shadrack Ekai ,Patrick ,Marto ,Nyakwar Oganjo Rahiti ,silas nyangute ,cafootball ,Allan Otieno ,tok moruodho ,Peter ,Kanyadudi ,George ,japesa wangelando ,Edwin Wangila ,ouma ja yala ,Philip Leakey ,Thehood ,Kibalka ,Sokajembe ,midigocollins ,macholung ,Kamash ,Ken ,William Kolumba ,Alfred Okoth ,Ugali Saucer ,Isaac wuod agwara ,dinga ,Francis Akwar Dyang-Mwola. Gor Mahia, Kampala Branch ,Omosh ,Solon ,Agara jnr ,Agwa Kassam ,Francis, Akwar Dyang Mwola, Gor Mahia Kampala Branch ,Colo ,Charles ,tokmoruodho ,Awuonda Kepher ,teddy sofaset branch ,Janam ,Ochigah ,OJmondi ,Jamal Mburu ,george otieno ,Kombwayo Silas ,Nyar Kopolo ,Ambogo ,Nyalik ,Hanitto ,Al Lec ,nyarkopolo ,Thesisoh ,admin ,saphan oluoch ,William ,OKOTH JABILO ,JaKano ,Akuku Danger ,Timothy ,Fredy ,CorvusCorax ,teddy sodaset branch entebbe ,Maina ,Batata ,Blogger ,SD ,ODIEDO ,Maurie ,Joshua Okeyo ,GODWIN NYAKORA ,George Ouma Philip ,Hayo wuod rota ,Guda ,Jabatiso ,Bob Spana ,gen.Agoi ,Chris Otenga ,Jakanyangaga ,K'Ogalo Pundit ,Collo ,korando ,omondi tunya ,sam odiedo ,jagem oremo ,Jamach ,McBunde ,jakadianga ,Ja ngere ,Gor Player ,Silwal ja Kano ,Allan ,Rasheed ,Dixon juma ,OJomondi ,Jh ,Francis Gonze ,Agwanda Dave Jakorando ,Joe ,teddy sofaset branch entebb ,Godfrey ,kamaksh ,Dan Originl ,Otieno nyakwar sijafika. ,ALBERT ,samu ,gilly ,Odhiambo p'Owuor ,sammie ,Joods ,James Okello Otuoma ,Da Original ,JaPap ,joseph iro ,Derick ,Audi Jagem ,Ingooo ,Mwakio P O ,Martin Omolo ,Alegzandre Osiago ,Kombima ,P K Mwakio ,Douglas ,Capita G ,Sylvester Aluoch ,Oluenda ,Moses odinga ,dedan ,Joshua ,Collins ,churchil jagem ,Okoth ,Jasawagongo ,Samuel Ouma ,Oketch ,Andrew Marienga ,Rabour ,Obra Callos ,Okeyo ja kakdhumu ,Jacques ,tony otieno ,goga ,Aduwa ,Miyawa Washington ,Fred Odhiambo ,Dickson Marienga ,Kenedy Opiyo ,ayub nyadimojunior ,jaupandar ,Kosuga ,Sam ,James ,COMPRESSOR ,Stephen Hayo ,Soka Jembe ,Japolo ,Got Player ,Gor steward ,George Ogwayo ,Joshua Otieno Okeyo ,Owino ,Harry Sbaba ,Barefoot ,fred ,Maurice Ochieng ,George Ambayo ,midigocollinsmi ,Mwanaharakati ,oloo ,Otieno Agwanda ,Wuod Alice ,Albert Kosero – ,Ja Awasi ,Francis, Akwar Dyang Mwola, Gor Mahia, Kampala ,Nus pesa ,Nyadundo ,Nyawade ,Elly ,Okumu from Dandora ,Otis jaball ,ochieng ja siaya ,okatch ,COLLINS Okebe ,J'Asego ,Kelley Brown