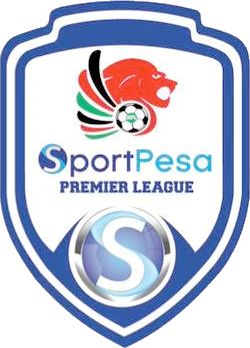 This report is from the KPL website
The Independent Disciplinary and Complaints Committee (IDCC) has ordered the Kenyan Premier League to deduct three points from Gor Mahia as punishment for crowd trouble caused by their fans in their league match against Tusker in April at Nyayo Stadium.
IDCC has also handed a one match ban to Gor Mahia goalkeeper Boniface Olouch for assaulting the second assistant referee in the troubled match won 1-0 by Tusker.
The disciplinary body found that "Gor Mahia FC failed to control its fans and supporters on the 16th April 2016 during a league match, thereby causing disruptions of KPL Match Number 65 and the assault of the 2nd assistant referee following the conclusion of the said match, contrary to Rule 3.4(a) of the Rules of Kenyan Football."
The match was held up for close to 10 minutes after Gor Mahia fans reacted violently to a penalty awarded to Tusker.
The committee further stated that "it is concerned that the misconduct of the fans and supporters of Gor Mahia FC,which has led to the stoppage and abandonment of KPL matches and formed the subject of numerous IDCC hearings and determinations, is undermining the reputation and growth of the KPL.
"We are not satisfied that Gor Mahia FC is treating the matter of managing its fans and supporters with the urgency and seriousness that it deserves. Deterrent measures are therefore required."
"Clubs and their fans or supporters must respect the rules governing football. Rule 7.3 of the Rules of Kenyan Football states that 'The decisions made by the referee or assistant referee on the Laws of the Game during a match are final.' Further, Law 5 of the Laws of the Game states, among other things, that 'The decisions of the referee regarding facts connected with play, including whether or not a goal is scored and the result of the match, are final.'"IDCC said.
The docking of points consequently means that Gor Mahia, who stormed the summit of the league table on Wednesday, will drop back to second position.
The IDCC has observed in previous determinations that all clubs participating in tournaments organized by the KPL must understand that the KPL does not condone any acts of hooliganism. In this respect, all clubs must observe the KPL's Zero Tolerance Policy on Abandoned Matches and Assaults, which states that "A Club is responsible for the conduct of its officials, players and fans and will be held responsible for any assault on any person immediately before, during or after a match."
The Independent Disciplinary and Complaints Committee is the tribunal for solving disputes in the game of football managed under the auspices of the Kenya Premier League Limited (KPL).
It is chaired by professor Migai Akech.