It has been 25 years since Gor Mahia played SC Villa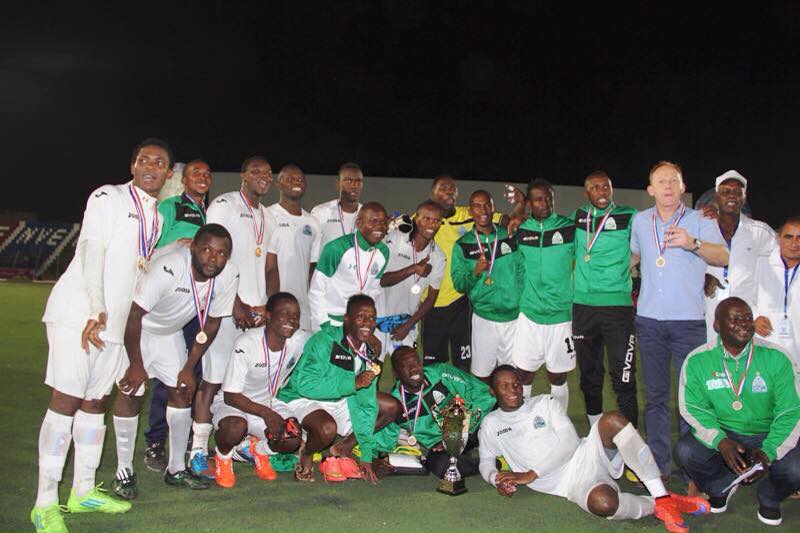 Sports club Villa FC of Uganda have confirmed that they will play a friendly match against Gor Mahia on Wednesday. SC Villa Ivan Kakembo said Kogalo are expected to arrive on Tuesday.
"The Kenyans will jet in on Tuesday and we believe that this match will push us a long way in preparing our team for the CAF Confederations Cup tie against Sudan's Khartoum Al Watani FC slated for February 13 in Sudan. The match will act as a fundraiser for the Sudan trip." he said to Kawowo sports.
For Gor Mahia, it will be the third in a series of international friendlies against top tier sides after successful tours of Ethiopia and Sudan. It will be stern test against a team that finished second in the Ugandan league, only four points adrift of the eventual champions Vipers FC.
Match Details
Wednesday, February 3
SC Villa vs. Gor Mahia – Nakivubo Stadium, 4:00PM
Fees: Ush. 5,000 (Ordinary) and Ush. 10,000 (VIP)
Rich History
Villa, along with KCC and Express were for many decades the top teams in Uganda. Their best years on the local scene was between 1998 and 2004 when they won the Ugandan league a record seven times in a row. During this period, they also won the Uganda domestic cup six times.
On the continental scene, their best years were 1991 when they reached the Africa champions cup final and 1992 when they reached the CAF Cup final. The year 1991 was especially memorable for Villa as they eliminated Egyptian giants Al Ahli in the quarter-finals and then eliminated Nigerian giants Iwuannyanwu Nationale (now known as Heartland).
1991 CECAFA encounter against Gor Mahia
Interestingly, in 1991 they had played against Gor Mahia in the CECAFA club cup in Tanzania. Gor Mahia at the time were coached by player-coach Austin Oduor and included the likes of Charles Omondi "Korea" in goal with Tobias Ocholla, Zedekiah Otieno "Zico", Paul Ochieng plus youthful new signings Allan Odhiambo, Fred Awich, Felix Otieno, Charles Ogutu, Tom Odhiambo as well as Congolese refugee Francis Kasinde and Ethiopian refugee Michael Teshome Zelleallem.
Villa had a very experienced side with Mike Mukasa, Adam Ssemugabi, Geoffrey Higenyi, William Nkemba, Paul Hasule, Paul Nkata, Twaha Kivumbi, Sula Kato, Magid Musisi, all national team players
Gor Mahia were in high spirits. Before going to CECAFA, they had beaten a team from Denmark (FC Ikast). They represented Denmark in the 1991 UEFA Cup. Yet Gor Mahia beat 2-0 with Kasinde scoring a memorable goal.
In the opening CECAFA match, Gor Mahia battled the vastly experienced Villa side to a 0-0 draw. GorMahia went on to top the group after wins over Al Mourada of Sudan and Limbe Leaf of Malawi, before losing to hosts Simba SC in the semis.
1983 CECAFA cup
The two sides had also met in the group stage of the 1983 CECAFA Club cup that was held in Zanzibar. Gor Mahia were then coached by Jerry Imbo who was also a player. This was a month or so before the arrival of Len Julians. This was And Gor Mahia were fielding a very young team because a significant number of players had left after the disastrous 1982 season. Some like Andrew Obunga, Ogolla "Machine" and George Ayuka were out for disciplinary reasons. Stalwarts Allan Thigo and Tim Ayieko had recently retired. Supernovae Nahashon Oluoch and Sammy Owino had left for the USA. The departures offered opportunities for previous bench warmers like Austin Oduor, Peter Otieno Bassanga, Sammy Onyango and Gideon Hamisi to step into the starting line-up along with regular starters like Bobby Ogolla and John Chore. Gor Mahia were also several youthful new signings like Hezborn Omollo, John Okello Zangi, Charles Otieno and David Ochieng.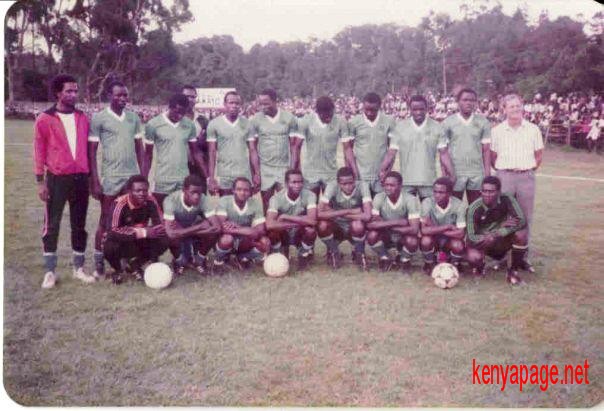 The group only had three teams. Gor Mahia lost the first match to arch-rivals AFC 2-1. Chore scored Gor Mahia's goal. Gor Mahia had to beat Villa which was then known as Nakivubo Villa. It was not to be. Gor Mahia lost 0-1. Coaching Villa on that day was none other than David Otti who had coached Gor Mahia between 1980 and 1982.
After the match, there was an internal investigation led by club officials Jeremiah Odera and George Ouma. The investigation concluded that among other things, two Gor Mahia players were bribed by Nakivubo Villa for a some of Ksh 600. The Nakivubo chairman Patrick Kawooya later admitted that he gave the two players Ksh 600 each but that he gave it to them as a gesture of friendship.
2016
The encounter against Villa will be a stern test for Kogalo. Though Villa have not won the Ugandan league for a decade, they are on the recovery path. They finished second in 2015 and won the Uganda cup which qualified them to play in the 2016 Confederations cup.
They are one of the best supported teams in Uganda and are beginning to bring the crowds back. Thus Gor Mahia can expect to play against a significant number of partisan fans on Wednesday.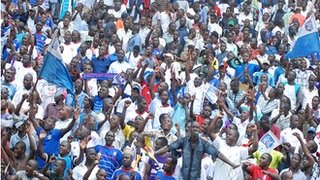 And Villa have been impressive in recent build matches. They beat Ugandan league sides Kiwanga FC 2-1, beat Future Stars 3-0, and beat Sadolin paints of Jinja 3-1. They have been the most active side in the transfer market, signing internationals Mike Sserumaga and left back Farouk Musisi as they prepare to play Al Khartoum of Sudan.