It is time to outsource the management of Gor Mahia
Four officials working part time cannot handle the demands of a club of this stature adequately
Gor Mahia is yet again in dire streets, picking up from where they left off last season. Yet again the players are on strike due to non-payment of allowances. Things will likely only get worse and some players will be asking to be released soon.
Furthermore the club is in a coaching crisis as the coach Roberto Goncalves has been disqualified from local and international matches. It is now readily apparent that the four person Executive committee comprising of part time workers cannot manage a club of this stature. The four are also incapable of  raising the finances required to run this club. For that matter, expecting any four individuals who are working part time to manage a team of this stature is folly.
A previous article on this site has described what is known as "The Outsourcing Model" of team management.   In this model, the club would outsource all its financial and day to day  management to a reputable consulting firm like KPMG or Deloitte. This firm would be responsible for all the club's revenue collection which includes sourcing for sponsors, soliciting  and managing member subscriptions, merchandize sales, gate collections and other revenue generating initiatives. The firm would be responsible for publishing periodic financial statements for the sake of transparency.
The firm would then be paid a portion of the revenue collected, such as 10%. Which means the more money they collect, the more they earn and the more the club earns. For the sake of transparency, this firm would also be responsible for paying players and the technical bench. Elected officials would be responsible for technical matters like hiring coaches and signing players. With the officials freed up from managing day to day issues such as payroll, they would have more time to focus on the technical aspects of the club.
Missed Opportunities
In the past few years, the club has attempted a number of revenue generating activities each of which has failed miserably. In 2019, the club announced eTicketing. But after one attempt, chairman Rachier gave up claiming that fans were somehow creating their own tickets on their mobile phones. A firm like KPMG would be better placed to manage such an initiative via the creation of mobile applications, and other high-tech methods for ticket sales.
eTicketing would enhance transparency unlike the current state. Part of the reason that attendance dropped was because of the perception that some officials were pocketing gate proceeds. This perception will be eliminated by having a reputable third party operate the club's ticketing.
The biggest and most promising area of opportunity is in membership subscriptions. Currently, the club only has about 400 paying members because fans are afraid of giving their money to officials who are not required to account for the money. A reputable and transparent company like KPMG that is capable of publishing audited accounts will easily get 10,000 paying members. This would mean Ksh 10 million going into the coffers of Gor Mahia every month just from memberships.
Additionally, there are numerous Gor Mahia fans in the diaspora who will eagerly support the club financially if the club is run transparently. The amount of money that can be raised from both local and diaspora fans is significantly more than what any sponsor will give to the club.
They would also be better placed to manage other failed initiatives like Jersey sales, Gor Mahia bread, Gor Mahia water, Gor Mahia SACCO and other moribund initiatives. With their business expertise, they would be able to generate new revenue streams for the club. Furthermore, there are so many other avenues of revenue generation that Gor Mahia has not fully monetized including social media channels, In App purchases and so forth.
Below is an excerpt from the KPMG website regarding the mission of the company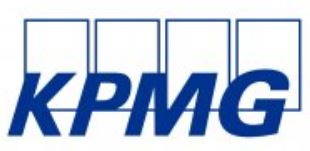 KPMG Advisory professionals work with you to cut through the complexity of today's rapidly changing marketplace. We leverage the knowledge and skills across our global network of firms to develop practical recommendations designed to help you work smarter, grow faster and compete stronger.
We are trusted advisors to the world's organizations. They choose us because we are known for our talented people, technical expertise, deep industry insights and our ability to get the job done.
The primary benefit of this model is that consulting companies like Deloitte and KPMG have a reputation to uphold. Their entire business model relies on integrity. They will not risk being involved in corruption because it will ruin their business. Also their business model relies on delivering good results for their clients.
Merits
1. The increase in transparency will encourage fans to contribute more, attend more matches and buy club merchandize.
2. The club will be run by professionals who understand who understand how to market and promote the club as well as concepts like sales generation, merchandizing, pricing and other business concepts. This is unlike the current state where the club is run by elected officials who try as they may, are simply not qualified to run a club of this stature.
Precedent
In July of 2020, Kenya Rugby League announced a 10-year commercial and strategic partnership with Homeboyz Entertainment Limited.
The partnership will see the entertainment company handle the Federations commercial and business components in the country relating to the premier league competitions.
HEL will assist KRL Premier League in conducting reviews of commercial operations which include sponsorships, consumer-driven revenue, licensing, event organization, branding, marketing and media.
This agreement is still in its infancy and we have yet to see the fruits of this arrangement. However it is a step in the right direction. Full time professionals who understand how to market and promote a league or a team are infinitely better than elected officials.
Planning for the future
Gor Mahia has existed for 52 years yet in those 52 years, it has not acquired any significant assets. Club legend Sammy Owino "Kempes" was recently interviewed and he said that when he joined Gor Mahia as a secondary schoolboy around 1976, the club officials of the time were seriously discussing purchasing a piece of land within Nairobi on which to build a training ground. Here we are 44 years later and talk of a training ground is still a pipe dream. Had they followed through back then when land was affordable, this club's financial position would be significantly better.
Kempes moved to the USA in 1982 on a football scholarship. Upon completing his studies, he purchased a piece of land on which he built his own football academy known as Advanced Youth Soccer Educational System (AYSES).  Today the AYSES has grown and has a piece of land that includes 6 full size football field and 8 mini football fields. See image below.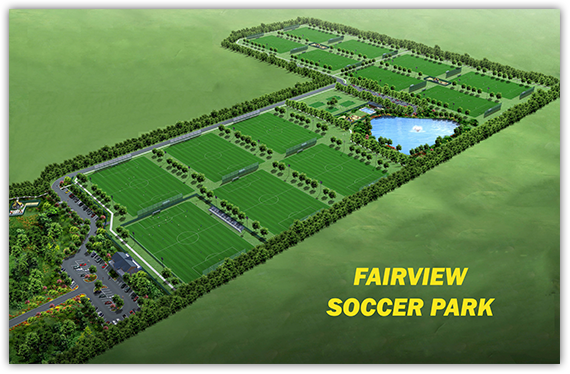 They have youth development programs all the way from age 5 to age 19 and also generate income by renting their facilities to football teams. Kempes is the Director. Tom Odhiambo, a former Gor Mahia player is one of the coaches. Gideon Ochieng, another former Gor Mahia player has also worked for AYSES.
The kind of visionary thinking that saw Kempes purchase a piece of land for his initiative cannot happen with elected officials. However an organization like KPMG can be charged with growing Gor Mahia's asset base. They will grow Gor Mahia by purchasing appreciating assets all over the country. With time these assets will appreciate in value and Gor Mahia will eventually be able to generate enough money to purchase a training ground in Nairobi.