Kerr: Fatigue and off the field issues affecting the team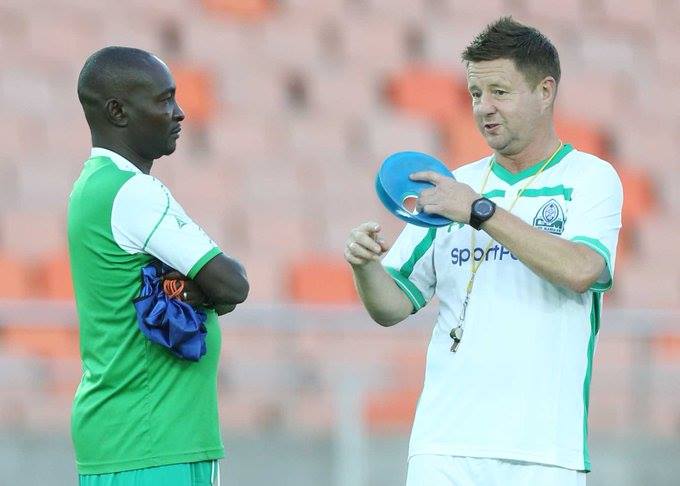 Coach Dylan Kerr was an unhappy man after Gor Mahia gave a up a 2-0 lead and ended up drawing 2-2 with Rayon Sports of Rwanda. So unhappy that he skipped the post match interview.
"I'm not happy at all.That is not Gor Mahia. My players are fatigued and there are a lot of off-pitch issues affecting them. They are worried of how they are going to get paid.."There is a lot of pressure on Francis Kahata because Simba are talking to my player and that may be affecting him. It affects other players as well because Francis is a good player ,"he said, to Citizen Sports.
Kerr was furious with Simba for tapping his player (Kagere), who left on free transfer.
What is also difficult to explain is how a club that has a sponsor, that received Ksh 3 million for winning the Sportpesa Supercup and Ksh 27 million from CAF is having difficulty paying players.
As for fatigue, K"Ogalo should have skipped the CECAFA club cup. Gor Mahia should have considered sigining more players during the June transfer season especially to replace injured players. And Kerr should rest some of his key players.
Kerr went on to say that the saga with the substandard hotel affected his players
"Technically I thought we played some good football though we were tired. The accommodation we stayed in wasn't good.We got locked in the car park for 3 hrs because they wanted charges for the day we stayed.The players have got those things in their head…that wasn't my team today but I like the energy and the effort." he concluded.
Kerr posted his frustration on social media
4 we play 4 games in 7 days yes they are Fatigued and being in Tanzania of course players have responsibilities when paid and away
5 its affecting Francis & my players Simba have no right to tap him.
6 I never mentioned Meddie & we do NOT miss him

— Dylan Kerr (@legend3) July 1, 2018
Gor Mahia places price tag on Kahata
Gor Mahia are willing to part with playmaker Francis Kahata for ksh 150 million.
"We are ready to allow Kahata move because as a club policy we don't stand in a players' way when he wants to move for greener pastures. However, let it be known that we can only negotiate with a team that is ready to pay Sh150m." said a club source to goal.com
Simba of Tanzania tabled a bid of Ksh 9.8 million. It is said that Bloemfontein Celtic and Free State Stars of South Africa are also pursuing Kahata. Former Gor Mahia ace Ali Abondo is currently at Celtic.