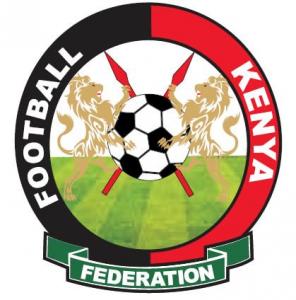 On Tuesday, FKF announced new rules aimed at combating hooliganism in Kenyan stadia.
• An independent Committee involving key stakeholders will be formed to handle all matches involving Gor Mahia FC and AFC Leopards SC. That these two clubs will no longer appoint security stewards for their matches
• That a player or team official who by their actions is deemed to cause or aggravate crowd trouble or incite fans, players or team officials to actions that could lead to crowd trouble, match disruption or abandonment will be banned for four matches and incur a fine of Kshs 20,000 for the first offence.
A repeat offender will be banned for three hundred and sixty five days (365).
• Any player or team official who attacks or attempts to attack a match official will be suspended for three hundred and sixty five days (365 days). The team that the player plays for will be liable for any and all damages caused to the match official(s).
• That the club whose players or fans are liable for causing the abandonment of a match will;
a) Lose the match on a 2-0, three point basis.
b) Be deducted six points
c) Will play its next home match in an empty stadium. In the event that the team repeats the offence it will be deducted six points and play its next consecutive three matches in an empty stadium. If the team commits the offence for a third time it will be relegated to a lower league and will be fined Five hundred thousand shillings (Kshs 500,000)
• That a spectator who causes a fight or incites crowd violence will be banned from attending all football matches in the country. It will be the responsibility of the team that he/she supports to ensure that the spectator is denied entry. If a club is found guilty of not enforcing this rule the Federation will take appropriate action against the club. This action could be a fine, playing home matches in empty stadiums or deduction of points.
• If a supporter of a particular team invades the field of play with an intention to cause violence on players or match officials, the club that he supports will be fined Kshs 100,000 and play three of its consecutive home matches in an empty stadium.
• These rules will be form the basis of far reaching regulations aimed at tackling the escalating vice of hooliganism and violence in our football. The rules will come into force immediately.
Ngala dismisses new rules
Gor Mahia official Ronald Ngala is unhappy that FKF is comparing Gor Mahia to AFC yet the incident with AFC fans in Mumias was much worse.
"The latest incident was only brought to light after what happened in Mumias and now people are trying to compare us with AFC Leopards yet  the incidences involved in our match was not that bad." said Ngala to goal.com
Ngala also says that they have not officially heard from sportpesa.
"As a club we have not received any communication from the sponsors about the suspension nor have they engaged us before taking such action," Ngala told goal.com
Seriousness needed
Ngala and other officials would be best advised to take seriously the threat from sportpesa and reach out to the sponsors. In addition to the rules outlined by FKF, the club should condemn the actions of hooligans and outline the steps it will take.
A suggested by this column several months ago, a portion of the sponsorship money should be spent on beefing up security for both home and away games. There is no reason a fan should have been allowed to accost the referee in the manner he did in front of TV and newspaper cameras.
Sportpesa CEO Ronald Karauri for his part has said that the sponsorship will be re-instated when the clubs meet specific conditions set by Sportpesa.
"We have summoned the officials of the teams to meet within the week and we will reinstate this sponsorship once we are satisfied that actions are being taken to curb this vice that has gripped football.
Sponsors will not just sit back and watch as our brand is tarnished. I think we have done so much to enhance security but all these will be in vain if the teams cannot control the fans" said Karauri at the presser
Gor Mahia will therefore need to work diligently and show a higher level of seriousness if they want the sponsorship re-instated soon.