Gor Mahia coach Frank Nuttall while happy that Gor Mahia beat Yanga of Tanzania in their first game, has urged his players not to get too high on that win. The journey ahead is still long and paved with potential pitfalls.
"It is just three points in a first group stage match. It doesn't mean much. Against ten men, it looked easy but there is a psychological element attached to the whole situation." said Nuttall after the game.
But winning what is likely the most difficult match of the group in front of a partisan crowd has put Gor Mahia in the driving seat.
"It was never easy, our first game of the tournament away from home in front of such a big ground cheering the home team, the red card was never an advantage, Nuttal added." continued Nuttall.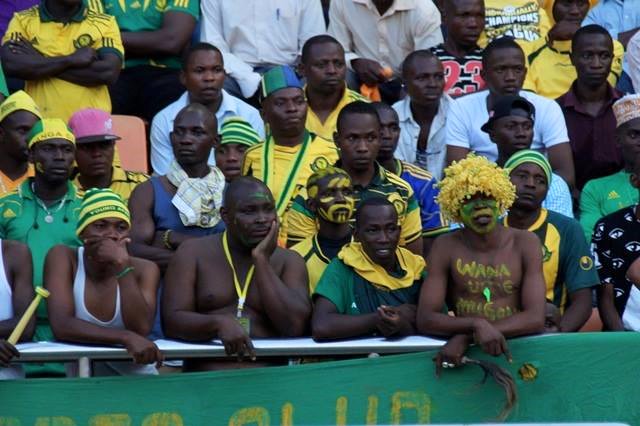 Gor Mahia will now take on KMKM (Kikosi Maalum cha Kuzuia Magendo) of Zanzibar.  Matches between Gor Mahia and KMKM are few and far between. In 1981, Gor Mahia played KMKM in the opening match of the CECAFA club cup. The match was played in Kisumu. Gor Mahia emerged victorious by a score of 2-0 and went on to win the tournament.
Nut Nuttall is correct not to under-rate the Zanzibaris. They gave a good account of themselves in the 2015 Africa champions league. They lost to Al Hilal of Sudan 2-1 in the preliminary round. But Al Hilal went to beat Bullets of Malawi 5-1 and Sanga Balende of Congo DRC 2-0. They are now atop group A. The last time KMKM played Kenyan opposition was at the 2014 Mapinduzi cup when they held AFC Leopards 0-0.
But Gor Mahia will be playing with plenty of confidence , buoyed by their opening game win. Their good performance was capped by the fact that Meddie Kagere was voted man of the match.
Skipper Musa Mohamed is certain that the side will perform better this time due to a higher level of experience.
"When you look at the current squad, you can see a lot of maturity. Most of the guys on the team are internationals and I guess this is a big reason behind the good form. There are lots of options. The squad is big and full of quality this time round. The bench is as good as the starters." said Musa Mohamed after the match.