Nuttall optimistic ahead of return leg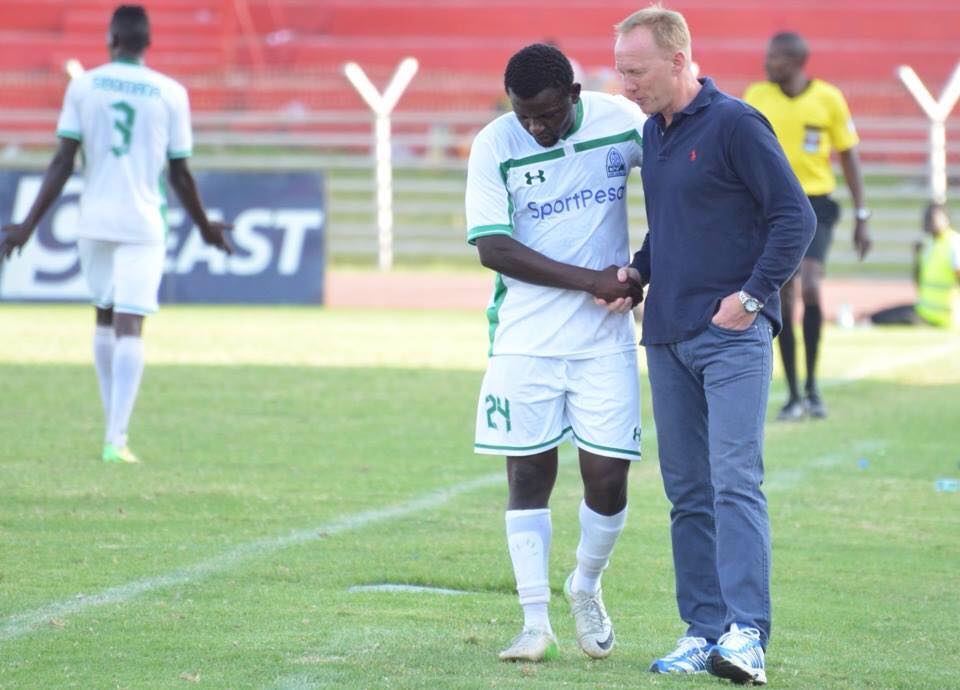 Despite losing the Africa champions league preliminary round first leg match at home to CNaPS, coach Frank Nuttall is optimistic that Gor Mahia can turn the tables on their Madagascan challengers.
"Having lost the first leg makes us the underdogs and we understand it will be a tough match. However, we also know that there is a good chance we can win and so the players will be giving their best," he said.
"It will be a tall order for Gor Mahia. They have scored two goals in the last four matches.Nuttall admitted that the team is having difficulties converting the many chances they create and will need to work on it ahead of the weekend match." said Nuttall to the Standard.
New signing Jacob Keli has yet to show the spark that made him a hot commodity two years ago. Which is surprising considering that he has been playing well for the national team. Perhaps the return of Ali Abondo who is scheduled to resume training on Wednesday will boost the team
When asked about the rift between him and goalkeeper Boniface Oluoch, Nuttall would not commit.
"He trained very well today and is fine. Like all CAF registered players, he remains in contention for selection this weekend,"
Jerim Onyango played well in his place and could very well be preferred between the posts in Madagascar. His return to the starting line-up has further motivated Jerim who spent most of 2015 on the bench.
"Its always good to be out there playing. I am happy with my performance in the two matches. But the most important thing is to have team work. It is not every day that we will all get playing time. Of course one gets disappointed when not fielded but for me it always gives me a challenge to work even harder to get better while at the same time it makes me learn from what the other keeper has done right" said Jerim to the Nation.