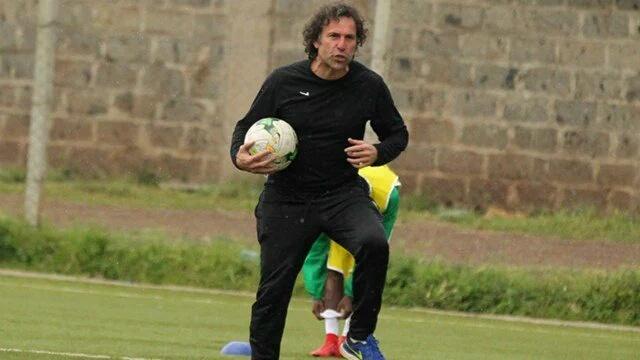 As has been the case so many times before, Gor Mahia's off the field problems came back to bite them. Coach Hassan Oktay has blamed inadequate preparations that were occassioned by a player strike.
"It is not a secret, everyone is aware of what has been going on, the players were not prepared for the match. They have missed what could have been important sessions before the game. Remember we played on Wednesday in the league, and it could have been vital for us to have training sessions to plan for the game, and that did not happen," Oktay said to goal.com.
Oktay also said the off the field problems caused a lack of motivation.
"Bringing players for such a huge game knowing that they are not well motivated is not easy, they were not ready psychologically and you could see that," the head coach rued.
This is the biggest club match any of these players has ever played, an opportunity to showcase their talent to potential suitors and the players were neither prepared nor motivated. The poor performance will renew calls for Sportpesa to pay players directly and for much needed reforms to enable the club to be run by competent people.
Oktay challenged the club management to bring an end to such issues.
"My players need to be motivated all the time and such issues like go-slows should be a thing of the past. We can solve the problems if we are serious." he said
Oktay also lamented the players who were missing via suspension (
Shakava, Batambuze, Wendo, and Tuyisenge ).
" They are players who have massive experience and that could have made the difference." he said
At left back, Oktay deployed Geoffrey Ochieng who conceded the free-kick that led to the first goal and was beaten on the second goal.
"It was unfortunate for him, yes, the goals came from his department but it is a learning experience for him. We missed Shafik Batambuze at the back, he has massive experience that could have helped us," said Oktay.