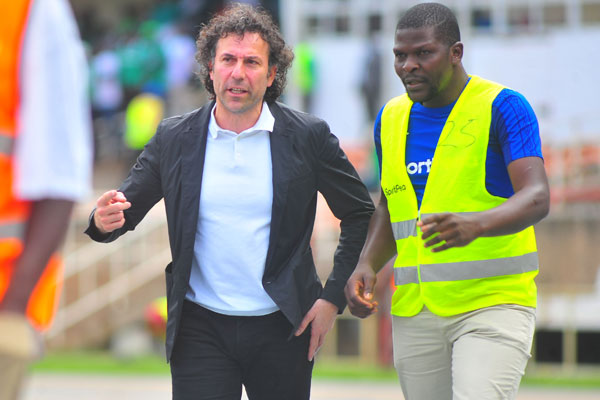 Gor Mahia coach Hassan Oktay attributes the team's improved performance after a poor start to the fact that the team has now adjusted to his tactics.
"I put my own philosophy and it has worked and I believe they are going to get better. Even in our first game in our loss against Bandari, I said we going to get better and you can see that happening every day," Oktay said after the Petro game.
Oktay further thinks that the previous coach Dylan Kerr benefited from the foundation laid by the previous coach Ze Maria.
"At the start of my tenure, they struggled to get what I needed from them. The other coach (Dylan Kerr) had a different philosophy but the Brazilian (Ze Maria) laid the foundation for this group. A little bit of tiki-taka football, slow motion and the other guy (Kerr) who came took the benefit from him but I changed everything from the scratch. " said Oktay to futaa.com
Oktay says his attention now shifts to the domestic scene
"As a coach, you must strive to win the league first but you can't ignore the other competitions you are in too. Times it's hard to balance this because I have to rotate due to the schedule we have. A time you have injuries and you have to force your players to play. Like Muguna (Kenneth) will be out for another week or ten days and I have to find able replacements in his position. It's my job to do that,"
Gor Mahia open their 2019 FKF cup campaign against Kenpoly on Wednesday.