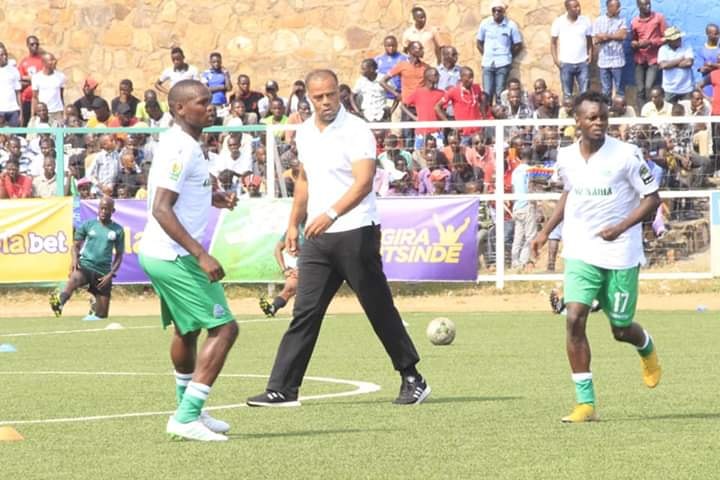 New Gor Mahia coach Steven Polack has declared that he is here to win trophies and does not feel any pressure.
"Pressure is for tyres and not me. I've been in the game for a while and I'm capable of doing the job. I'm not here on holiday but to defend the league and win more trophies with Gor Mahia." he said to the Standard.
Polack also stated that he is impressed with the calibre of players he has seen at Kogalo.
"Football is all about entertaining people. I have been here for only two weeks but I'm already pleased with what I've seen in the team so far. " he continued
Polack's first test in the league will be against a Tusker team that has significantly strengthened their squad this season.
"My target is to get a winning start because it will prove to many we are ready to defend the title. We want to win and we know we can. I am waiting to see how my players respond on day one." he concluded
Aduda: Oliech is wasting his time
Striker Dennis Oliech is adamant that he is still a member of the club because his termination was illegal. But CEO Omondi Aduda says Oliech is wasting his time.
"We don't have any business to transact with the player. He was given the chance to revive his career at Gor Mahia but he has killed it on his own. We are done with him and don't want anything to do with the player." he said
Aduda went on to contradict himself in the same sentence by saying Polack is not impressed with Oliech even though he has never seen him.
Aduda added, "Which team does he want to play for? Not Gor Mahia. Even the coach [Steven Polack] has already washed his hands.
"He was not happy with the player. He has never seen the striker since he penned a contract to coach Gor Mahia, so you can imagine if Oliech was a Gor Mahia player or not." he told goal.com
"Oliech failed himself and should not blame anyone, he should carry his cross and as I said before, we wish him well in his future endevours."