Profile of Sandro Fantoni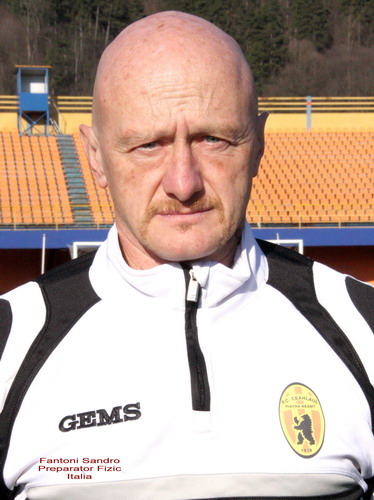 Gor Mahia's maverick athletic trainer Sandro Fantoni, arrived at the club this January, accompanying coach Ze Maria. Fantoni, who has been nicknamed "Onyango" by fans is often seen parading up and down the sidelines, gesturing wildy, shouting at match officials. So much so that he once had to be calmed by players as he stormed the field, accusing the referee of biased officiating.
The law finally caught up with Fantoni. He has been suspended for one match by the league's Independent Disciplinary and Complaints Committee (IDCC)  who found the Italian guilty of poor conduct in several.
The committee has further asked Fantoni to review his temper and reactions, warning that they will respond very harshly if he is involved in another case of misconduct this season.
"Mr. Fantoni will serve a further period of exclusion for one match being the immediate next Gor Mahia FC match following this decision. For that match Mr. Fantoni shall not be allowed within any area of the applicable stadium.
"Mr. Fantoni is further put on notice to review and temper his actions/reactions and that any reference to this committee for misconduct within this season if proved shall attract stiffer penalties," the IDCC ruling read.
Profile
Sandro Fantoni, has been a trainer for several top Italian sides , most recently  Salerno Calcio and Salernitana. His most recent position was in Saudi Arabia with Al-Ra'ed . Prior to that he was in Romania, training  the players of Ceahlaul, a military side in the top Romanian league.It was here that he worked with Ze Maria.

Prior to that, he was in China as an assistant coach of Tianjin, when the head coach was was Beppe Materazzi. That was in 2003.  He is a a football nomad,  who in Italy has worked with teams like Lazio, Frosinone , Bari, Taranto and Novara.
In Salerno – where he won two consecutive championships, series D and Serie C – all remember him with affection and respect, due to his excellent wor. In Italy he is famously known as the Grenade.